Travel and Leisure
See What is Trending In The World of Travel and Leisure
Travel Risk Management & Crisis Response
Your Adventure Travel Guide on How to Dune Buggy Across the Sahara Desert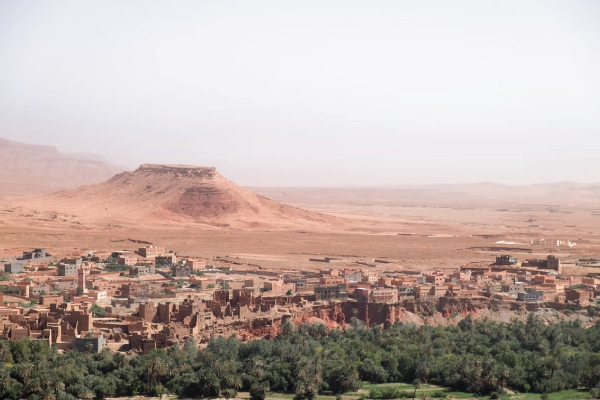 Adventure Travel Options for Thrill Seekers Heading to Morocco
Adventure travel and thrills await those who wish to experience the life-changing experience of exploring the Sahara Desert. Along the Moroccan border are the incredible sights of the Sahara, perfect for a dune buggy or ATV adventure. Visiting Morocco and the Sahara offers great opportunities for those who love the outdoors, including remote camping, bird watching, and adrenaline-fueled adventure that can be experienced on your own or with the assistance of a guide.
Camping under the clear skies of the Sahara is a magnificent experience for outdoor travel enthusiasts, especially when paired with an adrenaline-fueled dune buggy adventure. Be ready for an experience of a lifetime.
With so many things to do in Morocco, outdoor and adventure travel options in this part of the world can be overwhelming. Use this guide to explore some of the best ways to connect with the local culture and see the incredible beauty of Africa's Sahara Desert for yourself.
Adventure Travel to the Sahara Desert: Where to Begin
North Americans are best to fly into the beautiful city of Marrakesh to begin their journey to the Sahara Desert. The Sahara itself spans over nine million kilometers across the continent of Africa. Visiting it isn't a simple day trip, but instead an adventure into remote parts of Africa and best experienced alongside trusted locals who are experienced.
The small and remote town of Merzouga is one of the best places to begin your trip. Here you will be able to shop around for a tour and other travel experiences. The trek across Morocco to Merzouga will likely take an entire day of driving and can be completed by either bus or rental car. While the trip may be long, the rewards are well worth the wait.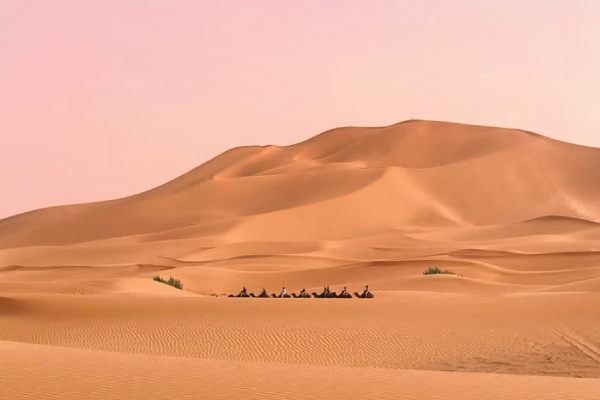 Adventure Travel: The Stunning Sand Dunes of Morocco
Erg Chebbi is one of the most popular dunes, measuring 22km long and 5km wide. Choose from a number of travel experiences, including dune buggy and ATV rentals, desert camping, and even camel rides throughout the desert. Merzouga is also home to a stunningly beautiful salt lake called Dayet Srji that attracts a diverse range of exotic birds. If you visit at the right time, you may even catch a glimpse of a wild flamingo.
Some tour groups also provide the opportunity to "sandboard" throughout the dunes, allowing travelers to take on a similar experience to snowboarding, but on sand. Alternatively, travelers can also book a wellness retreat, offering peace and calm in the quietest and isolated parts of the desert. Camping and sleeping under the stars of the Sahara is a unique experience that many people from across the world travel to great lengths for, where visitors can catch a glimpse of the Milky Way across incredibly clear skies.
Another great option includes visiting the dunes of Erg Chigaga, which is accessible from the small town of Mhamid. Here travelers can book private tours, dune buggy adventures, and several other experiences with locals who are friendly to tourists and ready to offer guidance on how to best experience Erg Chigaga.
Adventure Travel: Travel Insurance Considerations
Travel to exotic destinations such as Morocco and the Sahara Desert comes with plenty of risks that should not be overlooked. Many traditional travel insurance products can address some of the mishaps you may face, but should you be partaking in high-risk activities such as sandboarding or driving a dune buggy across the desert, your coverage could be voided entirely.
Before you go, research the fine print of your travel insurance, specifically in regard to "high-risk activities." The better you understand your travel insurance coverage, the more energy you can dedicate to making the most of your travel experience.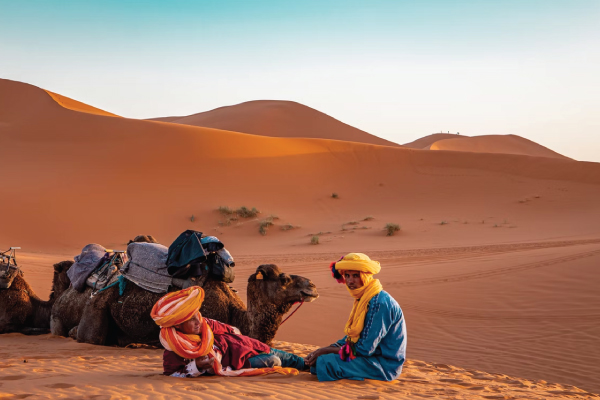 Adventure Travel to the Sahara and Morocco Alongside Overwatch and Rescue
In order to address the risks that come with exotic outdoor travel, explore the travel benefits of Overwatch and Rescue. Find peace of mind knowing that you will always be connected with experts that can address any travel risks as they happen, even in remote parts of the world.
FocusPoint International is now offering an all-encompassing and life-changing emergency assistance plan for every global traveler and those that like to get outdoors and be active. Building on the fundamentals of FPI's flagship
CAP Travel Medical and Security Assistance Plan
, the
Global Overwatch and Rescue (O&R) Plan
responds to everything from common incidents associated with recreational activities, vehicle, motorcycle, and even snowmobile accidents, to the many hazards of adventure travel in the world's most remote destinations.
O&R is an emergency assistance plan that includes unlimited on-demand advice, Satellite Emergency Notification Device (SEND)/GPS monitoring, Search and Rescue (SAR) escalation, and fully-funded assistance, including evacuations from the point of incident, or a treating facility for those that become hospitalized due to injury or illness, to include COVID-19, and/or security incidents that impact customers during a qualifying event or period of travel.
O&R also provides a robust technology platform that integrates with 3rd party Internet of Things (IoT) and Satellite Emergency Notification Devices (SEND), allowing for seamless tracking and alert notifications to streamline the escalation to emergency response services if and when needed.
Find peace of mind knowing that FocusPoint International's Global Overwatch and Rescue Plan is there when you need it most.