Travel and Leisure
See What is Trending In The World of Travel and Leisure
Travel Risk Management & Crisis Response
Travel to Nepal for These Life-Changing Experiences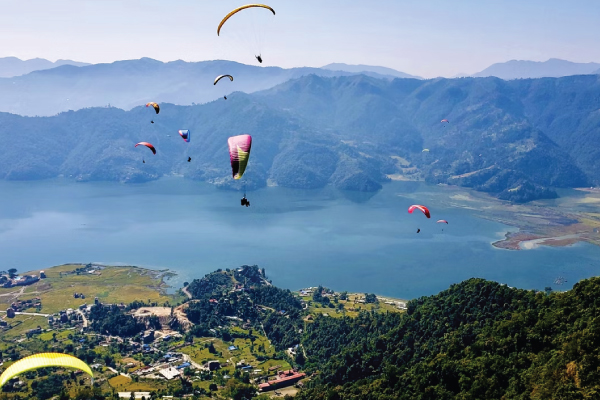 Travel to Nepal and See What Outdoor Adventure This Country Has to Offer
Travel to Nepal and challenge yourself with one of the many available treks through the Himalayan Mountains and change your outlook on life. Nepal offers adventure and culture in one travel experience that simply can't be missed.
Nepal is a great option that is surprisingly affordable to North Americans. A modest hotel or rental is typically under $20 USD per night, with traditional meals for less than $5.
Travel Nepal and Visit Kathmandu
Kathmandu is where many adventure travelers begin their journey to Nepal. A city rich in history and culture that acts as a hub, it is a destination worth visiting even if you aren't an adventure traveler. Asan Square in the heart of Kathmandu will give you a feel of the hustle and bustle of Nepal's city life, offering a vibrant showcase of local culture that includes locals zipping through the rustic streets riding motorcycles and rickshaws.
Take in the local Buddhist culture by visiting the city's many Stupas or Buddhist shrines hidden throughout the city. Here you can listen to the calming Buddhist prayer songs intended to help all visitors find enlightenment and allow your mind to achieve a peaceful sense of calm. These shrines act as important elements of prayer and history in Buddhist culture, helping those dedicated to the religion better understand the four noble truths.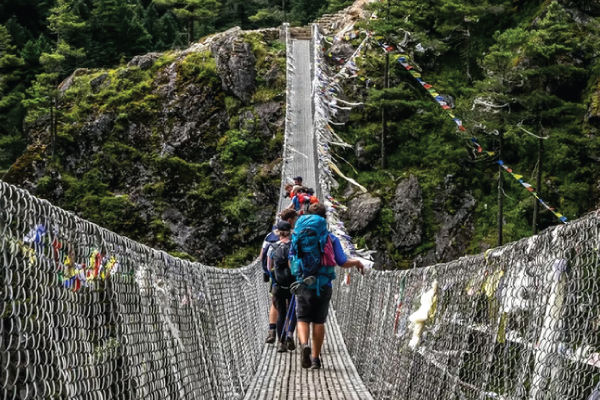 Travel Through the Himalayan Mountains
For adventure travelers and mountain enthusiasts, exploring the Himalayas is the crown jewel of outdoor travel. Nepal is the perfect option for exploring these dramatic mountaintops as it has far less complex visa requirements and paperwork to navigate than Tibet or India. There is nothing quite like breathing in the fresh mountain air and seeing the snow-covered mountainsides of the Himalayans for the first time.
You will need to book a short domestic flight to the small mountainside towns of Pokhara or Lukla, where many travelers begin their journey into the Himalayans. Tour companies are readily awaiting your arrival and can arrange for accommodations and gear rentals that are typically more than a week long. There are a number of treks to choose from, although all are intended for the more experienced and physically fit tourist.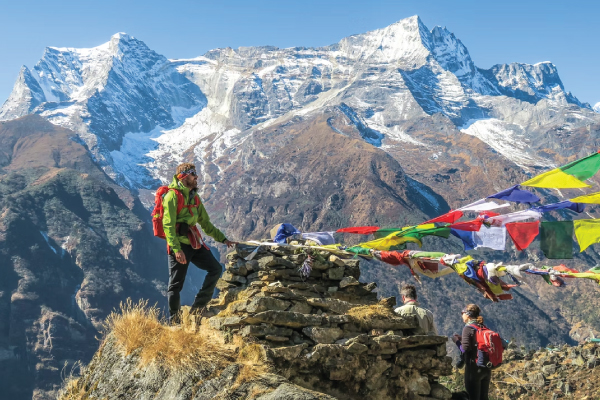 The Best Himalayan Treks from Nepal
The Himalayans offer more than 100 different treks and routes through small villages, up-close views of untouched nature, and a one-of-a-kind perspective into the area's culture and history.
The Everest Base Camp Trek is likely the area's most famous trip, taking tourists to the main base camp. Accessible from Lukla, the full experience through the Namche Bazaar is intended for advanced hikers that are able to complete a ten-day hike.
The Annapurna Base Camp Trek, accessible from Pokhara, takes visitors through the Himalayan region with peaks of natural glaciers, access to natural hot springs, and even has you hiking alongside mules transporting goods to the local neighborhoods. Expect high altitudes and over eight hours a day of trekking for ten days. Preparing well in advance is recommended.
The Pool Hill Trek is the most suitable option for those who want to experience the Himalayan mountains without the strain of a 10-day hike. It begins in the small village of Nayapul, two hours away from Pokhara. The trip is five days long, can be completed without a guide, and offers lower altitudes than some of the more advanced routes. There are even many restaurants and local inns along the way that you can rest at. With clear guidance and markers throughout the journey, there is little concern for getting lost but plenty of adventure.
The Manaslu Circuit Trek is accessible directly from Kathmandu but requires a six-hour drive to reach Soti Khola, the starting point of your journey. Tour operators often arrange for accommodations in the area's many teahouses, giving you an up-close and personal experience with the locals. The roughly two-week trip is one of the more remote options for travelers and far-less traveled than some of the more well-known trekking options. The journey offers jaw-dropping views of Manaslu, one of the largest mountains in the world.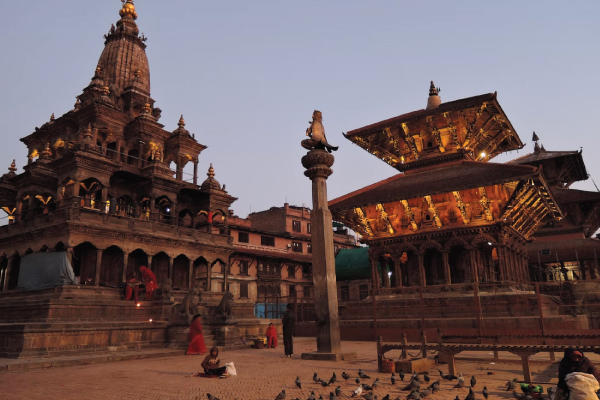 Travel Nepal Alongside Overwatch and Rescue
Whichever trek you decide on for your next visit to Nepal, travel with confidence, knowing that Overwatch and Rescue can address any mishap that may arise along your journey.
FocusPoint International is now offering an all-encompassing and life-changing emergency assistance plan for every global traveler and those that like to get outdoors and be active. Building on the fundamentals of FPI's flagship
CAP Travel Medical and Security Assistance Plan
, the
Global Overwatch and Rescue Plan
responds to everything from common incidents associated with recreational activities, vehicle, motorcycle, and even snowmobile accidents, to the many hazards of adventure travel in the world's most remote destinations.
O&R is an emergency assistance plan that includes unlimited on-demand advice, Satellite Emergency Notification Device (SEND)/GPS monitoring, Search and Rescue (SAR) escalation, and fully-funded assistance, including evacuations from the point of incident, or a treating facility for those that become hospitalized due to injury or illness, to include COVID-19, and/or security incidents that impact customers during a qualifying event or period of travel.
O&R also provides a robust technology platform that integrates with 3rd party Internet of Things (IoT) and Satellite Emergency Notification Devices (SEND), allowing for seamless tracking and alert notifications to streamline the escalation to emergency response services if and when needed.
Find peace of mind knowing that FocusPoint International's Global Overwatch and Rescue Plan is there when you need it most.