Travel and Leisure
See What is Trending In The World of Travel and Leisure
Travel Risk Management & Crisis Response
The Safest LGBTQ Travel Destinations in the United States and Canada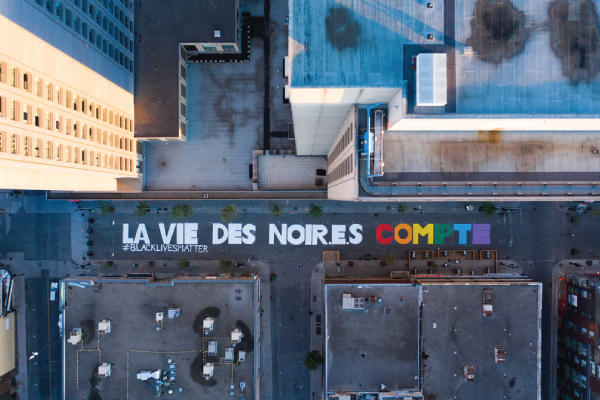 LGBTQ+ Travel Destinations in the United States and Canada
Many North American LGBTQ+ travelers are likely to experience their first vacation domestically, as international travel continues to be reliant on border closures and required quarantines due to the pandemic. Many LGBTQ+ travel destinations are quietly preparing for a surge of travel this summer.
Read the LGBTQ+ Safety and Travel Guide
on the ILGTA website.
Consider these domestic travel destinations when you book your trip, as they are widely regarded as some of the safest and most accepting of the LGBTQ+ community. At these destinations, you can expect friendly locals, exceptional nightlife, and LGBTQ+ friendly resorts and spas. Book now and plan for a vacation that you will never forget.
LGBTQ+ Travel Destinations: Provincetown, Massachusetts
Provincetown has gained a reputation for being one of the most LGBTQ+ friendly travel destinations in the Eastern United States. The town is situated at the tip of Cape Cod and is an extravagant town rich in history, art, and culture. The many beach resorts here are known to cater to the LGBTQ+ community and are a haven for many artists and musicians. The seaside town has brought incredible charm and scenic views and has been friendly to LGBTQ+ travelers for many years.
Enjoy incredible seafood and sun in Provincetown this summer and hop through the many LGBTQ+ bars and clubs. Here LGBTQ+ travelers can avoid large cities bars, clubs and enjoy some small-town charm on the east coast of the United States.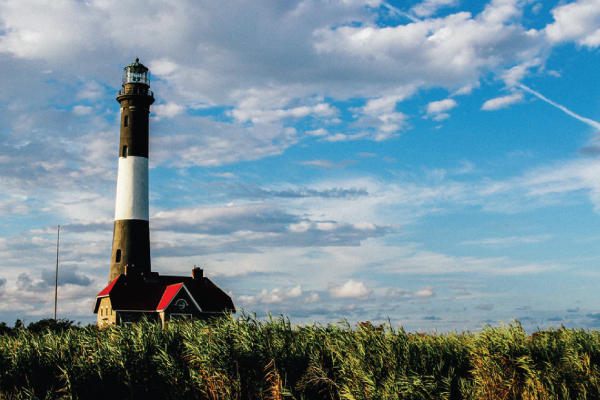 LGBTQ+ Travel Destinations: Fire Island, New York
A couple of hours from Manhattan is a small town called Fire Island, which might be the countries only entirely LGBTQ+ town. The island serves as a summer hot spot for the
LGBTQ+ travelers
and is host to several pride events. This location is known for embracing LGBTQ+ tourists each and every year. Don't be afraid to be loud and proud here, and enjoy your vacation knowing that many like-minded individuals are visiting for the same reason.
The island itself offers incredible nature walks and small-town vibes, openly welcoming the LGBTQ+ community every summer. Take a trip to New York and rent a car for a day trip to Fire Island to experience LGBTQ+ culture that feels completely dislocated from the rest of the world.
LGBTQ+ Travel Destinations: Montréal, Québec
Canadian LGBTQ+ travelers might be able to experience inter-provincial travel this summer and should be prepared to flock to the wonderful city of Montréal for their first vacation. The city's Gay Village feels like a non-stop party that embraces LGBTQ+ culture and showcases the city's incredible pride for the LGBTQ+ community.
The city has gained a reputation as an incredibly LGBTQ+ friendly destination for any LGBTQ+ couple or single traveler. Dine at some of the best restaurants in Canada or get lost in the city's Plateau neighborhood; here, there are no shortages of things to do.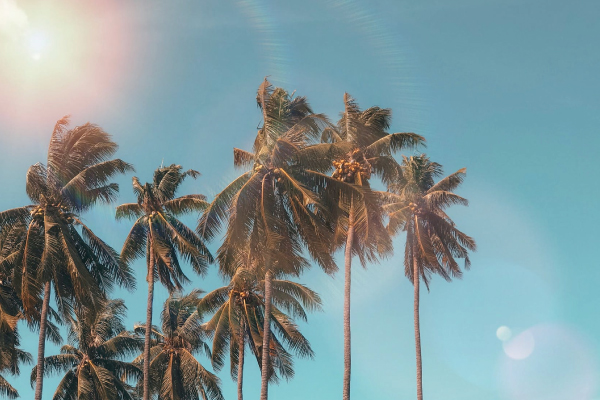 LGBTQ+ Travel Destinations: Palm Springs, California
Palm Springs is an incredible destination for any traveler, regardless of sexual orientation. As the home of the Coachella Music Festival, Palm Springs has gained a reputation for its quirky style and architecture, hundreds of LGBTQ+ bars and resorts, with a summer that never seems to end.
Hike, dine, explore, or visit a LGBTQ+ resort where clothing is entirely optional. In Palm Springs, LGBTQ+ travelers will have nothing to worry about except for where to go out for drinks and dinner. The LGBTQ+ community has a strong presence here and welcomes thousands of LGBTQ+ travelers each year.
Visit LGBTQ+ Travel Destinations with CAP Powered by FocusPoint
For the LGBTQ+ community, travel, unfortunately, comes with inherited risks. Traveling as an openly LGBTQ+ person can sometimes come with unpleasant situations, even in the most LGBTQ+ friendly locations in the world.
Consider traveling with CAP in order to minimize potential risks and navigate any challenge as it arises.
FocusPoint International's CAP Travel Medical and Security Assistance Plan includes unlimited 24/7 advice for a long list of travel mishaps often overlooked by traditional
travel insurance
. CAP also provides a fully-funded response to incidents of riots, strikes, and civil commotion, natural disasters, with medical evacuation to a home hospital of choice, should you suffer from a medical mishap resulting in hospitalization.
Contact us directly to learn more about available
leisure travel solutions
tailored to the needs of LGBTQ+ travelers and navigate any travel complications this summer.
LGBTQ+ Travel With CAP, Powered by FocusPoint
FocusPoint International has partnered with
IGLTA
(International LGBTQ+ Travel Association) to offer a
CAP Medical and Security Travel Assist Plan
to the attendees of the upcoming IGLTA convention. The
IGLTA website
is an exceptional resource for LGBTQ+ travelers that can identify travel advisors & providers that are LGBTQ+ welcoming.
The IGLTA Global Convention is the world's premier educational and networking travel trade event for LGBTQ+ tourism professionals and allies. In addition to being the world's largest LGBTQ+ travel trade convention, it is also the longest-running of its kind (the first edition was held in San Francisco in 1984). For more information visit
igltaconvention.org
.