Travel and Leisure
See What is Trending In The World of Travel and Leisure
Travel Risk Management & Crisis Response
The Best International Travel Destinations for Skydiving
May 2, 2022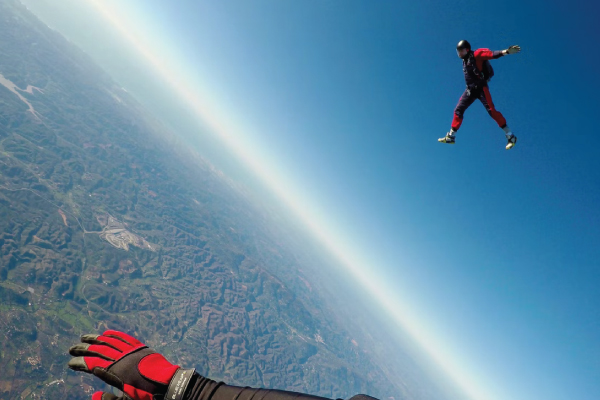 Skydiving Takes Adventure Travelers to New Heights
Nothing quite compares to the thrill of skydiving. The realization that you are about to hop out of a plane and free-fall comes with a rare mix of emotions; fear, adrenaline, and incredible views that are only reserved for those who are brave enough to jump.
Skydiving remains highly accessible to people from all walks of life, as instructor-led skydiving tours require very little athletic ability. Adventure travelers who have guts will be treated to a unique experience that will make memories that will last a lifetime. There is no better way to make your next adventure travel trip memorable with a skydiving experience that will literally take your breath away.
The Top Five International Skydiving Destinations
Thrill-seekers travel the world looking for the best skydiving experiences that money can buy. Whether you are an avid skydiver or looking to experience "the plunge" for the first time, these are the absolute best travel destinations to experience skydiving.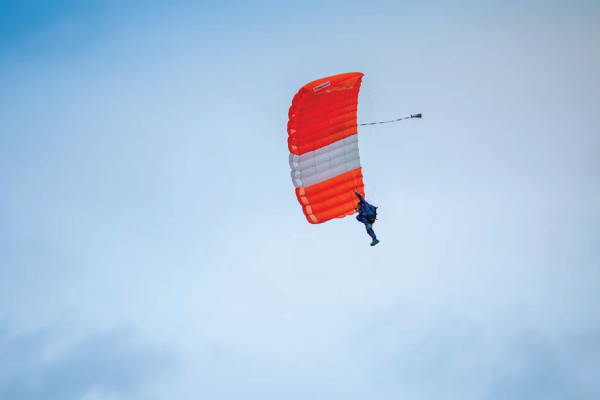 5. Skydiving in Australia
There is no shortage of skydiving opportunities across Australia, as every major province has options for both tandem and solo jumps. The Mission Beach jump is one of the most popular options available in Australia but will require a road trip through the Queensland province, north of Brisbane. Wollongong offers incredible scenic views of the coastline and the beautiful city of Sydney.
4. Skydiving in Dubai
Seeing the landscapes of Dubai from the sky is life-changing. The Palm Zone skydive, at well over 13,000 feet, offers panoramic views of the crystal-clear waters of Palm Island and the surrounding cityscapes. The Desert Zone jump offers a never-ending view of Dubai's surroundings with an adrenaline-fuelled drop at over 120 mph. Beginners and advanced divers are welcome in Dubai, with tour operators across the country offering experiences for solo and tandem jumps with a specialized instructor.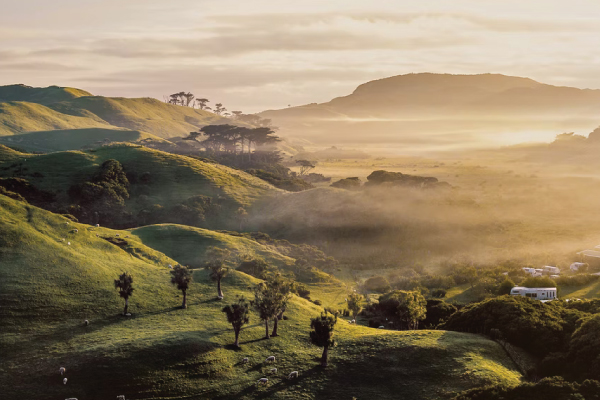 3. Skydiving in New Zealand
New Zealand is all the more striking in its beauty when appreciated from the sky. At 13,000 feet in the air, you will be able to see the fine details of snow atop New Zealand's most picturesque mountaintops and the turquoise waters of surrounding lakes. Queenstown is a thrill-seeker's dream, with multiple tour operators ready to take adventure travelers for a ride of their lives. A dive from Lake Taupo, one of the most visited skydive destinations in the world, offers views of New Zealand's natural beauty and volcanoes.
2. Skydiving in Switzerland
The quiet resort town of Interlaken is home to some of the best skydiving in the world, with enough outdoor adventure opportunities to keep even the most particular thrill-seeker occupied. Diving in Interlaken gives unique views of crystal-clear glacial lakes and stunning views of world-famous Swiss mountains Mönch, Eiger, and Jungfrau.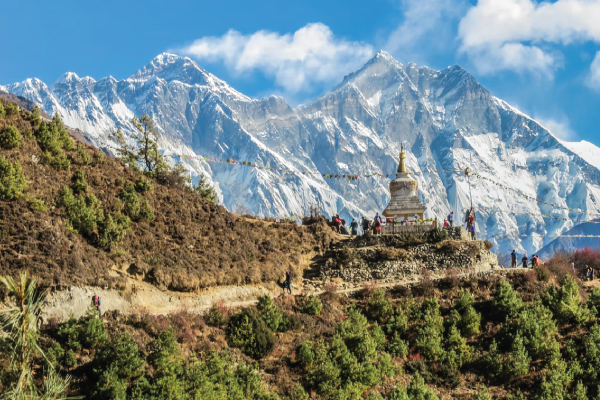 1. Skydiving in Nepal
Home to the one-and-only Mount Everest, Nepal is a popular destination for skydiving. It is one of the best and fastest ways to appreciate Mount Everest. A free-fall over the Khumbu region will offer views of over a dozen different mountaintops and beautiful villages.
Due to the weather, jumps can only be scheduled during the fall months. The experience is widely regarded as something every thrill-seeker should try once in their lifetime. Not to mention, this is the highest commercial skydive available in the world, at a jaw-dropping 23,000 feet in the air.
Skydiving and Adventure Travel Alongside Overwatch & Rescue
For those who like to live life on the edge, adventure travel comes with several risks that simply can't be ignored. High-risk activities such as skydiving are best enjoyed with travel emergency services that offer peace of mind, even when you are 10,000 feet in the air.
FocusPoint International is now offering an all-encompassing and life-changing emergency assistance plan for every global traveler and those that like to get outdoors and be active. Building on the fundamentals of FPI's
CAP Travel Medical and Security Assistance Plan
, the
Global Overwatch and Rescue (O&R) Plan
responds to everything from common incidents associated with recreational activities, vehicle, motorcycle and even snowmobile accidents, to the many hazards of adventure travel in the world's most remote destinations.
O&R is an emergency assistance plan that provides unlimited on-demand advice, Satellite Emergency Notification Device (SEND)/GPS monitoring, search and rescue (SAR) escalation, and fully funded assistance, including evacuation and rescue from the point of incident or treating facility for those that require hospitalization, to include COVID-19, and/or security incidents that impact customers during a qualifying event or period of travel.
O&R also includes a robust technology platform that integrates with 3rd party Internet of Things (IoT) and Satellite Emergency Notification Devices (SEND), allowing for seamless tracking and alert notifications to streamline the escalation to emergency response services when needed.
Find peace of mind knowing that FocusPoint International's Global Overwatch and Rescue Plan is there when you need it most.