Travel and Leisure
See What is Trending In The World of Travel and Leisure
Travel Risk Management & Crisis Response
Solo Camping: The Pros and Cons Every Adventure Traveler Should Know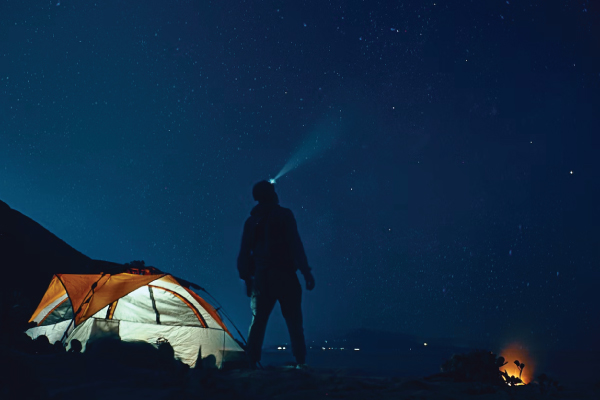 Solo Camping for Beginners: Tips, Guides, and Useful Information
Solo camping might be the perfect opportunity for people to reconnect with nature, recharge their mental batteries, and escape the traditional nine-to-five lifestyle. With the right preparation, it can be a rewarding and positive experience.
Solo Camping Benefits
For those who have never traveled alone, a solo camping trip can be a great
change of pace
and a highly enjoyable experience. When traveling as a group, it can be difficult and time-consuming to come to a consensus on a travel itinerary. A solo camping trip is entirely up to you, as you get to set the location and pace and travel exactly how you want to.
Solo camping can also help you
disconnect from life's problems
. The overuse of phones and
social media can hurt your mental and physical well-being
, and a solo camping trip can help you detox and recharge.
Solo camping offers several life lessons
that would otherwise never be experienced. The skills of being able to build a tent, lug gear to your campsite, and cook for yourself are important experiences that can build confidence. In these situations, mistakes will be made, but new skills will be acquired. Solo campers are likely to return home with a new lease on life and a greater appreciation for the outdoors.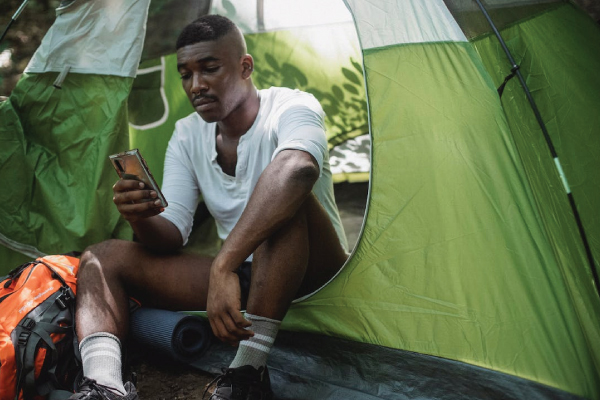 Solo Camping Cons
Of course,
solo travel of any kind can be lonely
. Ultimately, the enjoyment of your trip is entirely on you, and it truly will be what you make of it.
Solo camping can also be unsafe
, especially if you are boating or fishing in unfamiliar waters. That's not to say that solo campers can't camp on their own without problems, but during a serious travel mishap having a buddy with you to call for help or assist you is incredibly important.
Solo Camping Checklist
Use this checklist to help improve your solo camping experience:
Pack and Plan Appropriately: Before you leave, do your research on your campsite and dress for the weather. Solo campers should plan for the unexpected with a full first-aid kit, proper hiking shoes and gear, a waterproof tent, and a sleeping bag. Camping stoves are also of great value and can help if you are unable to start a fire. Bring extra food, water, supplies, bug spray, sunscreen, a map, a lamp, and a compass.
Research Your Destination: Choose a site close enough to town so you can return in the event you run out of supplies. Explore what the weather and the nearby terrain will be like, and plan some activities that can keep you occupied. Some sites also require visitors to register or purchase a permit, so ensure all your bases are covered before arriving.
Inform People of Your Whereabouts: While disconnecting is important, solo campers should tell others their whereabouts in case they become lost. Getting lost in the woods can be a complicated and terrifying experience; ensure you stick to marked trails and inform family and friends where you will be.
Expect and Prepare for the Unexpected: Depending on your campsite, you could experience dangerous wildlife or inclement weather. Even if temperatures are expected to be mild, consider bringing along clothing that can keep you warm at night. Further, items like flairs, satellite phones, and bear repellents offer great value and peace of mind.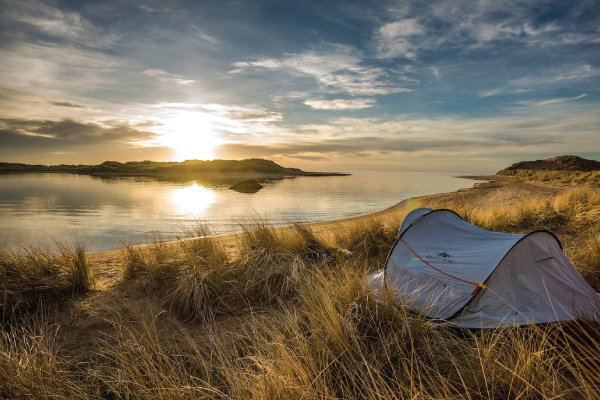 Solo Camping with Overwatch and Rescue
Solo camping is an incredible confidence booster but experienced, and beginner campers should take every precaution necessary to avoid the potential mishaps tied to outdoor travel and high-risk activities.
FocusPoint International is now offering an all-encompassing and life-changing emergency assistance plan for every global traveler and those that like to get outdoors and be active. Building on the fundamentals of FPI's flagship
CAP Travel Medical and Security Assistance Plan
, the
Global Overwatch and Rescue Plan (O&R)
responds to everything from common incidents associated with recreational activities, vehicle, motorcycle, and even snowmobile accidents, to the many hazards of adventure travel in the world's most remote destinations.
O&R is an emergency assistance plan that includes unlimited on-demand advice, Satellite Emergency Notification Device (SEND)/GPS monitoring, Search and Rescue (SAR) escalation, and fully-funded assistance, including evacuations from the point of incident, or a treating facility for those that become hospitalized due to injury or illness, to include COVID-19, and/or security incidents that impact customers during a qualifying event or period of travel.
O&R also includes a robust technology platform that integrates with 3rd party Internet of Things (IoT) and Satellite Emergency Notification Devices (SEND), allowing for seamless tracking and alert notifications to streamline the escalation to emergency response services if and when needed.
Find peace of mind knowing that FocusPoint International's Global Overwatch and Rescue Plan is there when you need it most.