Travel and Leisure
See What is Trending In The World of Travel and Leisure
Travel Risk Management & Crisis Response
Search and Rescue Services for the Hiking Boom in North America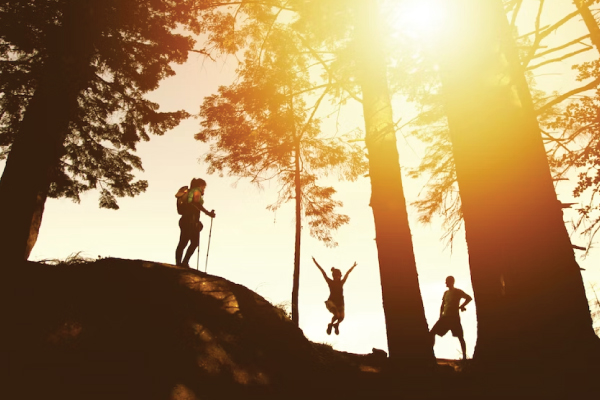 Search and Rescue Solutions for Hikers
Search and rescue services for hikers have grown to be an important part of any North American's travel plans in 2022 and beyond. In a post-pandemic era, mountain hiking and trail exploration has soared in popularity as many North Americans are exploring their backyards.
One popular running application began quantifying the surge in hiking popularity, noting that the number of hikers that logged into their app increased by almost 200%, while new "hikers" on the app rose approximately 150%.
Search and Rescue for American Hikers
While there is nothing quite like getting closer to mother nature, many hikers are unfortunately not prepared for the demands that come with the task. In fact, many are often not ready for the challenges that come with a significant hike, putting themselves and others at risk in the process.
Many new outdoor enthusiasts do not know that taking on a difficult hike without the proper preparation can lead to significant legal troubles and the risk of serious injuries. Recently, two hikers in New Hampshire required the services of emergency search and rescue when they took on a challenging hike and climbed in an area known as the Franconia Notch. When they realized they were unable to climb out, law enforcement had to use drones to pinpoint their location and rappel down into the area to rescue them. Ultimately, because the two hikers were so unprepared, they faced criminal negligence for putting the search and rescue team at risk.
One hiker in Phoenix, Arizona, died, while five others required search and rescue after they became lost on a hike while facing extreme heat and a lack of drinking water. After the incident, the local fire department released a statement urging inexperienced hikers to plan properly and bring extra drinking water to avoid heat exhaustion.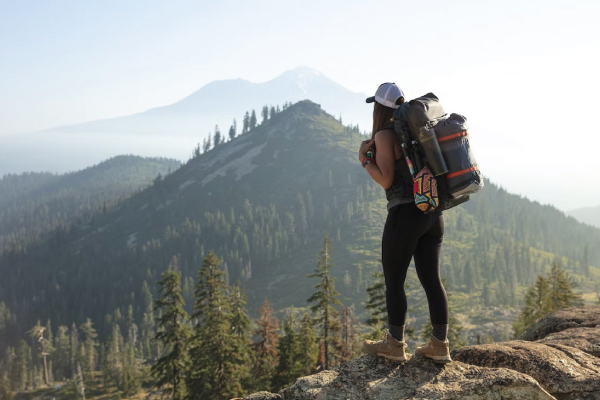 Five Hiking Tips
These five simple tips can help North American hikers avoid complications that can result in serious injuries.
1. Be Mentally and Physically Prepared
Truth be told, not everyone is fit for a significant hike. Day-long or multi-day hikes can be exhausting on the mind and body, and many people simply cannot complete such feats. Ensure that you are physically fit enough for the trek. Fatigue and mental exhaustion can set in quickly during a big hike, especially if you are carrying a heavy hiking bag or other supplies. Rest when your body needs to rest, get a great night's sleep before your trek, and avoid pushing yourself to exhaustion.
2. Do Your Research
Many new hikers fail to research the trail correctly. A short search online can reveal how difficult a hike can be and what to expect. When hikers decide to take on a new adventure on a whim, they run the risk of becoming lost without the right equipment. Head online and do your research and determine what you need. On some remote hiking trails in America, many visitors are encouraged to bring along satellite phones, GPS devices, and emergency rations to mitigate the risks of their trip. Make informed decisions and learn about the trail before heading out.
3. Pack Appropriately
Many hikers don't come prepared for their trip, failing to bring along enough food and water to sustain themselves. When extreme heat occurs, and a hiker doesn't have enough water, the result is a recipe for disaster and can prompt serious dehydration and heat exhaustion. Hikers are encouraged to bring along at least three liters of drinking water and enough food for at least 24 hours. Consider packing a bag with emergency rations, a portable GPS, and a first aid kit.
4. Plan for Potential Injuries
Foot and knee injuries are very common during hiking, and those who are new to the hobby are especially vulnerable to bumps, scraps, and blisters. A fresh pair of hiking boots or shoes can result in a blister that can put an end to your hike very quickly. A second pair of shoes that are broken in, or a band-aid, can prevent a blister from growing to the point where it prevents you from walking. Also, consider exploring knee supports and braces to reduce the strain from a full day of hiking. Rocky trails can result in a twisted ankle or significant knee injury, so hikers should make efforts to prevent such challenges.
5. Explore Search and Rescue Travel Assistance
Unfortunately,
travel insurance
is incredibly limited when someone gets lost during a hike. Many North Americans never even consider purchasing such a product during domestic travel. Overwatch and Rescue, powered by FocusPoint International, brings together unique access to emergency relocation services paired directly with satellite phone technology that can help hikers avoid emergencies and ensure their safety while traversing some of the most remote hiking trails in America.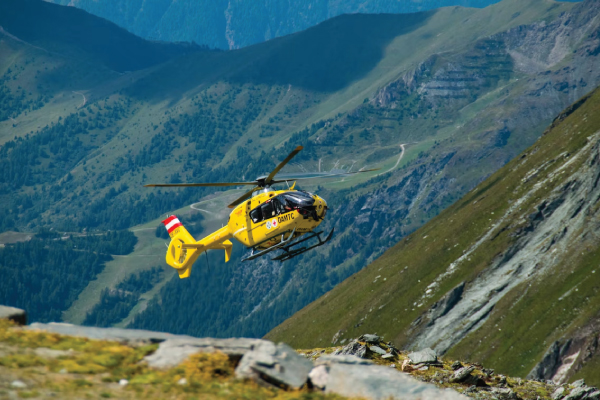 Search and Rescue Offered by Overwatch and Rescue
FocusPoint International is now offering an all-encompassing and life-changing emergency assistance plan for every global traveler and those that like to get outdoors and be active. Building on the fundamentals of FPI's flagship
CAP Travel Medical and Security Assistance Plan
, the
Global Overwatch and Rescue (O&R) Plan
responds to everything from common incidents associated with recreational activities, vehicles, motorcycles, and even snowmobiles, to the many hazards of adventure travel in the world's most remote destinations.
O&R is an emergency assistance plan that includes unlimited on-demand advice, Satellite Emergency Notification Device (SEND)/GPS monitoring, Search and Rescue (SAR) escalation, and fully-funded assistance, including evacuations from the point of the incident or a treating facility for those that become hospitalized due to injury or illness, to include COVID-19, and/or security incidents that impact customers during a qualifying event or period of travel.
O&R also includes a robust technology platform that integrates with 3rd party Internet of Things (IoT) and Satellite Emergency Notification Devices (SEND), allowing for seamless tracking and alert notifications to streamline the escalation to emergency response services.
Find peace of mind knowing that FocusPoint International's Global Overwatch and Rescue Plan is there when you need it most.