Travel and Leisure
See What is Trending In The World of Travel and Leisure
Travel Risk Management & Crisis Response
Scuba Diving Through the Great Barrier Reef: Your Adventure Travel Guide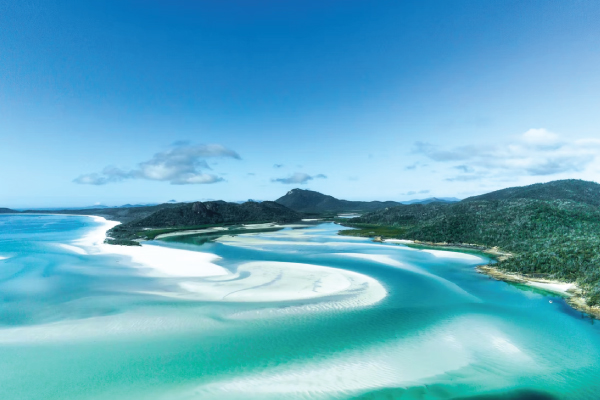 Scuba Diving and Exploring Australia's Queensland Province
Scuba diving and exploring Australia's Great Barrier Reef is a bucket list adventure that needs to be experienced. As the world's largest coral reef network that spreads across 900 different islands, it might just be the best adventure holiday on the planet. Exploring Australia's barrier reef is a long and complex journey that comes with great rewards, including seeing the most elaborate and colorful reef systems in existence.
In fact, the Queensland province of Australia provides an overwhelming amount of outdoor adventure, offering everything from remote camping, luxury yacht trips, game fishing, and deep-sea scuba diving.
Aquatic wildlife awaits you throughout Australia's coast, with many snorkeling and diving opportunities for international travelers. Some of the best scuba diving in Australia requires traveling to the Great Barrier Reef islands; what awaits you is some of the most beautiful underwater scenery and wildlife imaginable. Use this guide for the best Great Barrier Reef scuba diving and adventure travel experiences.
Scuba Diving the Great Barrier Reef: Where to Begin
The Great Barrier Reef is located on the northeastern coast of Australia, between the towns of Bundaberg and Cape York. North Americans can begin their trip by flying into the city of Brisbane to explore a number of tours, day trips, and liveaboards that can help you make the most of your experience. From a simple scuba experience with an instructor to an elaborate diving adventure off one of the many resort islands, the province of Queensland has it all.
Bundaberg is often the first stop for adventure travelers on their way north to explore the reef's five different precincts. Each precinct offers a different experience, and travelers will have to choose which destination best suits their preferences.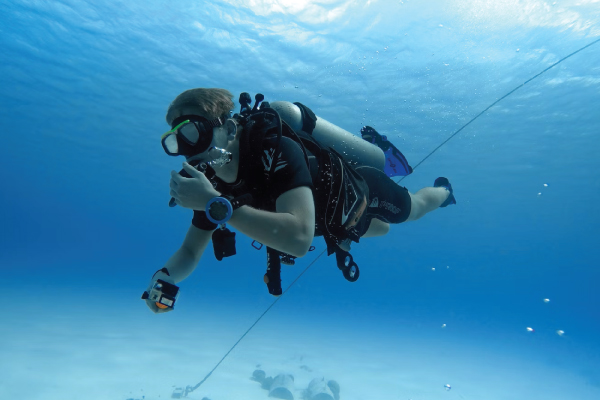 Scuba Diving Experiences: Selecting the Right Precinct
Many of these diving experiences across the five precincts of the Great Barrier Reef require the assistance of a diving or tour group. These professionals can provide direction, scuba diving gear, transportation, and even lodging on a liveaboard.
Cairns and Port Douglas offer access to what is likely the most beautiful underwater scenery in the Great Barrier Reef. Scuba diving the Ribbon Reefs is a jaw-dropping experience that feels like visiting another planet. Rub shoulders with exotic wildlife and fish that feels like it is straight out of a Disney movie. Another great reef for exploration is Agincourt Reef which can be experienced by traditional boat tours, basic scuba, or more elaborate diving experiences.
A short flight to Cairns and a rental car will provide access to The Wild North, a remote and beautiful area of Australia's Queensland province. Head north up the coast to Cape York and book a visit to the world-famous Raine Island, home to exotic wildlife and diving experiences that can have you swimming alongside rare species of green turtles. A visit to Cape Tribulation is also a great idea for luxury travelers who want easy access to the Great Barrier Reef and the Daintree Rainforest.
The Townsville Precinct in North Queensland is a unique diving experience. Here you can explore the historic SS Yongala, one of the best shipwreck dives on earth. Search for buried treasure and explore the coral reefs within this more than 100-year-old ship just off the shore of Cape Bowling Green. A visit to Pelorus Island also provides a remote camping experience that includes scuba access just steps from your campsite.
Look no further than the Whitsundays Precinct for those who love island adventure and scenic yacht trips. With 74 islands to explore, there is no shortage of boating, fishing, and beaches to discover. Daydream Island and Heart Reef are perfect for a great dive, while Whitehaven Beach might be one of the most beautiful places in the world.
The Southern Great Barrier Reef, accessible from Bundaberg, offers exceptional diving for animal lovers. Lady Elliot Island offers diving experiences alongside local manta rays and turtles, and Bundaberg Conservation Park provides access to the world-famous Mon Repos. Here, you might catch a late-night baby turtle hatching session where these little creatures scramble into the ocean.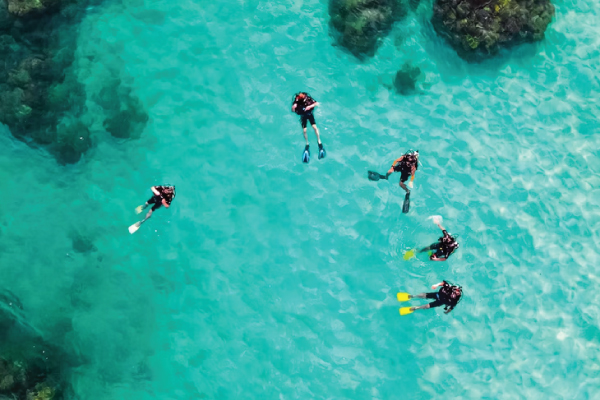 Scuba Diving and Adventure Travel Alongside Overwatch and Rescue
Exploration of the Great Barrier Reef comes with plenty of physical challenges, including deep-sea diving that isn't for the faint of heart. At times, many of these diving sites and islands are in remote parts of Australia and could present travel risks that aren't typically addressed by traditional travel insurance.
Address the risks of exploring the Great Barrier Reef through FocusPoint's Overwatch and Rescue plan.
FocusPoint International is now offering an all-encompassing and life-changing emergency assistance plan for every global traveler and those that like to get outdoors and be active. Building on the fundamentals of FPI's flagship
CAP Travel Medical and Security Assistance Plan
, the Global Overwatch and Rescue Plan responds to everything from common incidents associated with recreational activities, vehicle, motorcycle, and even snowmobile accidents, to the many hazards of adventure travel in the world's most remote destinations.
O&R is an emergency assistance plan that includes unlimited on-demand advice, Satellite Emergency Notification Device (SEND)/GPS monitoring, Search and Rescue (SAR) escalation, and fully-funded assistance, including evacuations from the point of incident, or a treating facility for those that become hospitalized due to injury or illness, to include COVID-19, and/or security incidents that impact customers during a qualifying event or period of travel.
O&R also provides a robust technology platform that integrates with 3rd party Internet of Things (IoT) and Satellite Emergency Notification Devices (SEND), allowing for seamless tracking and alert notifications to streamline the escalation to emergency response services if and when needed.
Find peace of mind knowing that FocusPoint International's Global Overwatch and Rescue Plan is there when you need it most.