Travel and Leisure
See What is Trending In The World of Travel and Leisure
Travel Risk Management & Crisis Response
Safari Travel Experiences in Africa
January 9, 2023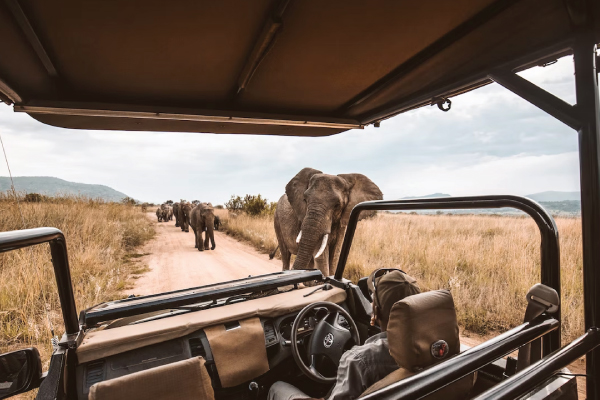 Safari Travel Adventures For North Americans
Safari travel in Africa is an incredible way to see the most exotic wildlife in the world. A safari tour takes visitors off the beaten path and embraces adventure travel with the natural beauty of the continent of Africa. Travel to Africa and see the beauty of this continent while getting a taste of the culture across multiple countries.
Safari options across Africa are extensive, and travelers can book f options through different agencies that include domestic flights, local guides, private tours, accommodations, and even food.
Safari Travel and Safety Considerations
Before you travel, keep in mind that visiting exotic travel destinations comes with unique risks that every North American tourist should know. Some African destinations are simply ill-equipped and unable to perform complex surgeries or provide the same quality care found in North American hospitals. While traditional
travel insurance
might be able to reimburse you for medical expenses incurred during travel, anything beyond that may come at a cost to the traveler.
Consider exploring travel products that speak to the unpredictable and potentially dangerous nature of traveling in Africa. Every traveler should be looking at services such as emergency response and
medical emergency assistance
, along with options for search and rescue.
Visiting remote parts of the world calls for much more than traditional travel insurance. Overwatch & Rescue addresses the complexities when traveling to exotic locations such as Africa, offering a wide range of search and rescue offerings and satellite phone travel tracking in one product. Visit remote parts of the world with the confidence knowing that should you need to be returned home during a medical emergency, such services are available to you at no additional cost.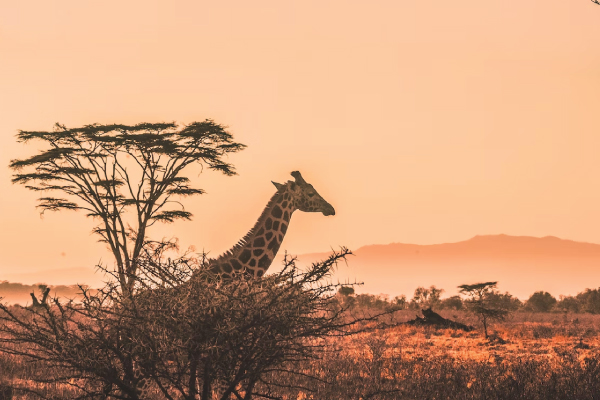 Safari Travel: The Best Safaris In Africa
These are the best safari travel experiences in Africa. Explore this list curated exclusively by FocusPoint International.
Tanzania - Grumeti Game Reserve
See herds of elephants in their natural habitat by visiting the Grumeti Game Reserve in Tanzania. Many international tourists flock to Tanzania to experience exotic wildlife along with picture-perfect sunsets that are sure to make for incredible life-long memories. The country of Tanzania is a nature-lovers dream, as adventure awaits in places like the Gombe Stream National Park and the Rift Valley.
Also, consider making the trek to the Ngorongoro Crater, the world's largest inactive volcanic crater. Here you can catch a glimpse of exotic birds and wildlife and even have lunch alongside a bloat of wild hippos.
Kenya - Serengeti National Park
A visit to the stunningly beautiful country of Kenya simply wouldn't be complete without a safari adventure through the Serengeti National Park. Bordering between Tanzania and Kenya, the park offers breathtaking experiences alongside guides that can safely bring guests within feet of some of the world's most exotic animals and birds. The park spans over three million acres of protected wildlife reserves, and visitors are likely to spot everything from wildebeests, zebras, lions, leopards, and hyenas throughout the park. Many visitors go with travel groups that include stays alongside locals, camping, and guided tours by vehicle. Considered one of the most beautiful natural zoos in the world, the best time to visit is just after March, as millions of zebras and wildebeests complete their trek across the Serengeti, known as the Great Migration.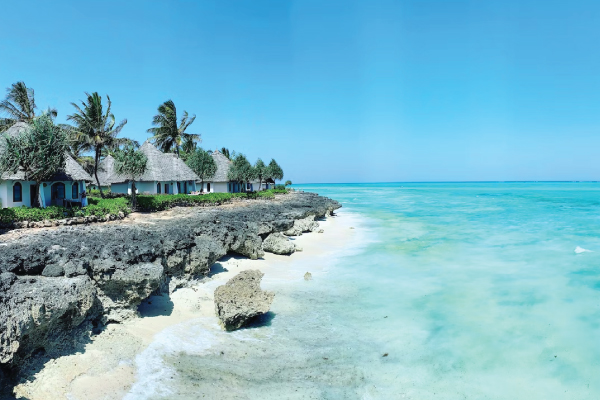 Zanzibar
Known for its luxury resorts and crystal clear waters across some of the most stunningly beautiful beaches in Africa, Zanzibar is rich in culture and offers plenty of safari experiences. Many safari options are available from local tour groups that take visitors to Safari Blue, exploring the Menai Bay Conservation. Visit islands that feel untouched by man and snorkel with exotic aquatic wildlife. Some lucky tourists may even catch a glimpse of a pod of wild dolphins that don't mind interacting with friendly visitors.
Uganda - Wildlife Conservation Education Centre
The Uganda Wildlife Conservation Education Centre is home to some of the most incredible families of chimpanzees and gorillas in the world. Tour operators can arrange for visitors to get up close with a number of different gorilla families, as park rangers are familiar with the natural movements of these amazing animals.
These rare and protected animals remain deep in the heart of Uganda, and tourists are sure to be dazzled by the country's natural beauty, along with its remarkable wildlife inhabitants. Seeing a wild family of gorillas or chimpanzees for yourself just might be one of the most amazing wildlife experiences available worldwide. Many visitors also spend time taking in the sights of Lake Bunyonyi, the Queen Elizabeth National Park, and the Murchison Falls National Park.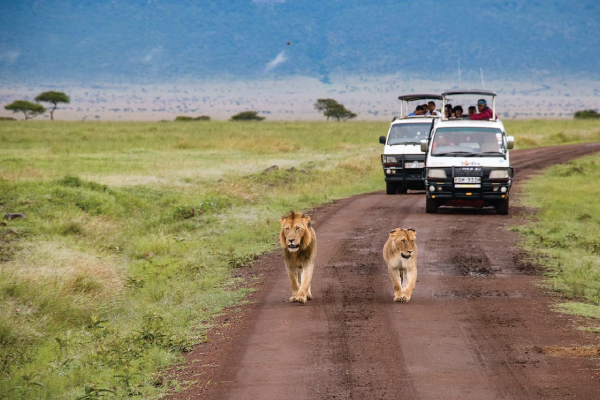 Go on Safari Alongside Overwatch & Rescue
Safaris in Africa offer endless memories, but North Americans should understand the risks of traveling to these exotic destinations. Aside from the potential injuries of outdoor adventure and safari tours, many North Americans fall victim to petty crime, including pickpocketing and muggings.
FocusPoint International offers an all-encompassing and life-changing emergency assistance plan for every global traveler and those that like to get outdoors and be active. Building on the fundamentals of FPI's flagship travel medical and security assistance plan, the Global Overwatch and Rescue (O&R) plan responds to everything from common incidents associated with recreational activities, vehicles, motorcycles, and even snowmobile accidents, to the many hazards of
adventure travel
in the world's most remote destinations.
O&R is an emergency assistance plan that includes unlimited on-demand advice, Satellite Emergency Notification Device (SEND)/GPS monitoring, Search and Rescue (SAR) escalation, and fully-funded assistance, including evacuations from the point of incident or a treating facility for those that become hospitalized due to injury or illness, to include COVID-19, and/or security incidents that impact customers during a qualifying event or period of travel.
O&R also includes a robust technology platform that integrates with 3rd party Internet of Things (IoT) and Satellite Emergency Notification Devices (SEND), allowing for seamless tracking and alert notifications to streamline the escalation to emergency response services if and when needed.
Find peace of mind knowing that FocusPoint International's
Global Overwatch and Rescue Plan
is there when you need it most. Travel to destinations across Africa with confidence and explore emergency response offerings that can return you home.