Travel and Leisure
See What is Trending In The World of Travel and Leisure
Travel Risk Management & Crisis Response
Outdoor Travel Ideas That Embraces Adventure, Beauty, and the Greatness of Nature
April 11, 2022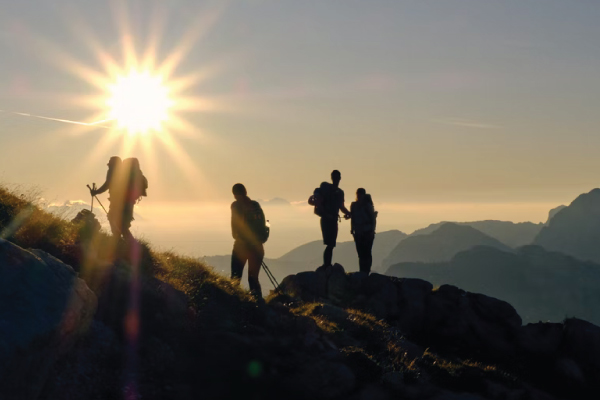 Outdoor Travel Has No Boundaries in 2022
Outdoor travel awaits adventurers who are seeking more from the world. Never has adventure travel had more options, flexibility, and affordability, creating the perfect storm for thrill-seekers who are looking to travel the world differently while partaking in activities that are considered too "intense" for the everyday person.
With your bags packed, travel insurance in hand, get out and explore the world differently with adventure travel options that are unique and memorable. Before deciding where to go, read about the top international adventure travel destinations.
Outdoor Travel and Mountain Hiking Through Nepal
There are many mountain hiking opportunities for adventure travelers in the world, but none compare to the Annapurna Circuit in Nepal. The world-famous trek is a unique mixture of hiking and remote camping that requires incredible physical exertion and takes close to 18 days to complete. Not for the inexperienced hiker, the 230 km journey takes travelers up to an altitude of 17,000 feet at the peak of the Tibetan plateau, with views of multiple mountains, forests, cliffs, and waterfalls.
The views during the excursion are undoubtedly stellar, and this hiking trip is the best way to experience Tibetan culture. The trail has pitstops through several small towns and includes sudden shifts in climate. Those who make it will come home with bragging rights and a different perspective on the beauty of Nepal.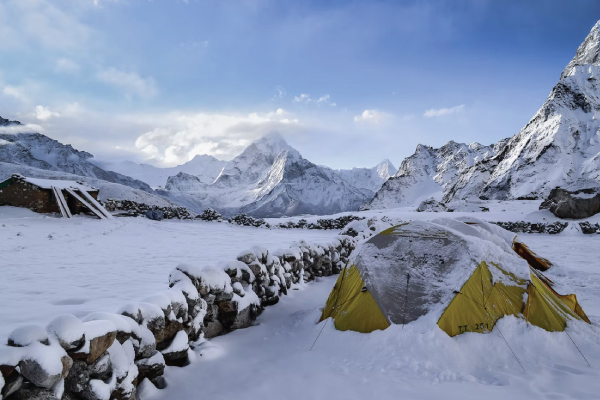 Outdoor Travel, Including Arctic Camping in Norway
Arctic and winter camping offers the unique opportunity to see the world from a different perspective. It is likely one of the best bonding exercises for anyone camping as a team. Deep in the remote arctic of Spitsbergen, Norway offers an incredible experience and puts your mental and physical toughness to the test.
The Longyearbyen campsite is one of the most northern camping destinations in the world, aside from visiting places like Greenland. Here you can enjoy scenic mountain top views, mingle with the locals, and enjoy winter sports, including skiing, snowmobiling, and dog sledding. This destination is so remote that visitors are not allowed to traverse past the local settlement without a proper rifle. Off-the-beaten-path is an understatement for the experience that is offered by Longyearbyen and truly a must-visit destination for the experienced camper.
Outdoor Travel Bungee Jumping in China
Thrill-seekers may be surprised to know that China is home to the two tallest commercial bungee jump sites in the world. The Zhangjiajie Glass Bridge attracts visitors from across the globe to experience a 260-meter bungee jump through the lush forests of the Hunan province. Visiting this site requires travel through the Wulingyuan scenic area, while the bridge itself is a stunning piece of architectural brilliance.
If that isn't enough, adventurers can visit the Macau Tower in Macau, China, which offers a 133-meter bungee jump. This experience is especially unique should you decide to partake in a jump at night, offering a great view of the city lights.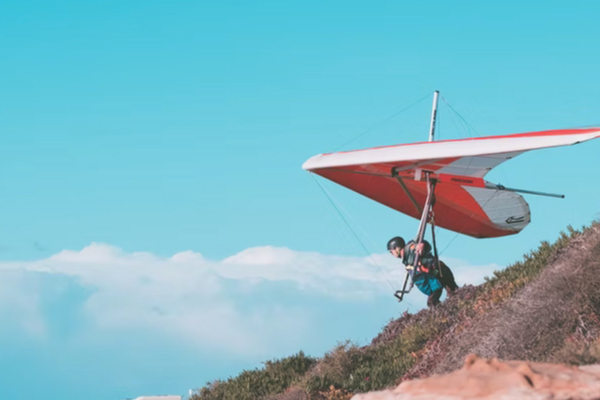 Outdoor Travel, Including Hang Gliding Through Rio de Janeiro
A trip to Brazil isn't quite complete without indulging in some of the many hang and paragliding opportunities available. There are offerings throughout the city for both experienced and inexperienced hang gliders, which include accompaniment from a skilled instructor. Experience incredible views of the city by beginning at the Tijuca Forest National Park, soaring above the Atlantic Forest (Mata Atlantica), and get an awe-inspiring view of the world-famous Sugar Loaf Mountain and Christ the Redeemer statue.
Rio happens to be a thrill-seekers paradise, with offerings that include off-road adventures, heli hiking, and ziplining. But if that isn't enough, there are endless sailing and deep-sea fishing opportunities throughout Brazil, with water sports that include scuba diving, surfing, paddleboarding, and whitewater rafting.
Outdoor Travel Risks Addressed by Global Overwatch and Rescue (O&R)
FocusPoint International is now offering an all-encompassing and life-changing emergency assistance plan for global travelers and those that just like to get outdoors and be active. Building on the fundamentals of FPI's
CAP Travel Medical and Security Assistance Plan
, the
Global Overwatch and Rescue (O&R) Plan
responds to everything from common incidents associated with recreational activities, vehicle, motorcycle and snowmobile accidents, to the many hazards of adventure travel in the world's most remote destinations.
O&R is an emergency assistance plan that includes unlimited on-demand advice, Satellite Emergency Notification Device (SEND)/GPS monitoring, Search and Rescue (SAR) escalation, and fully-funded assistance. This plan covers evacuations from the point of incident or treating facility for those requiring hospitalization due to injury or illness, including COVID-19 and/or security incidents that impact customers during a qualifying event or travel period.
O&R also includes a robust technology platform that integrates 3rd party Internet of Things (IoT) and Satellite Emergency Notification Devices (SEND), allowing for seamless tracking and alert notifications to streamline an emergency response if and when needed.
Find peace of mind knowing that FocusPoint International's Global Overwatch and Rescue Plan is there when you need it most.