Travel and Leisure
See What is Trending In The World of Travel and Leisure
Travel Risk Management & Crisis Response
Greenland Vacations That Include Breathtaking Ice Fishing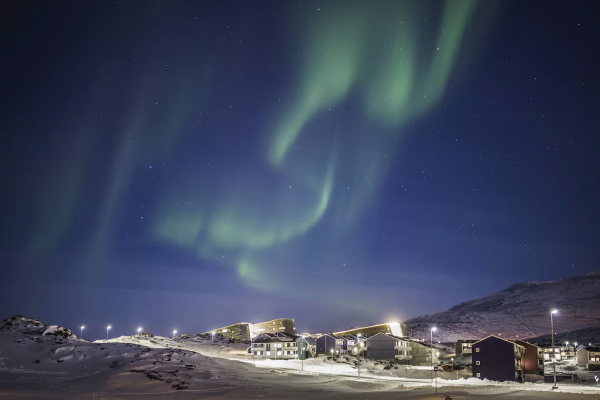 Greenland Vacations and Outdoor Adventure Await
Greenland vacations are becoming increasingly popular for North Americans looking for an adventure into the wilderness. Visiting Greenland is a unique experience that offers incredible scenery complimented by an eight-month-long winter. The locals, however, never let the cold hold them back and love the great outdoors. Greenland holidays are suited for people who love winter hiking, camping, fishing, and adventure.
Visiting exotic destinations such as Greenland comes with plenty of risks that most traditional travel insurance products simply can't address. A trip to Greenland takes visitors into remote communities that lack proper infrastructure, including roads and public transportation. Every
adventure traveler
should explore emergency response and assistance offerings that include search and rescue resources that can ensure your safety no matter what happens. Overwatch & Rescue perfectly complements any adventure traveler's arsenal, blending satellite phone resources and
Tripside Assistance
offerings powered by FocusPoint.
Greenland Vacations: Getting Around
Getting to Greenland can be a task in itself, as it is only accessible by plane or cruise ship. Most travelers fly from Copenhagen, Denmark, or Reykjavik, Iceland, via Greeland's official airline, Air Greenland, although there are smaller towns throughout Iceland that fly to Greenland.
Visitors fly into Nuuk Airport, which offers a number of other domestic flights throughout the country. As for the airport itself, it only accommodates smaller planes since its runway is quite limited. Depending on where tourists wish to visit, all transportation throughout the country is typically done via helicopter or aircraft, as there are no roads between the country's various communities.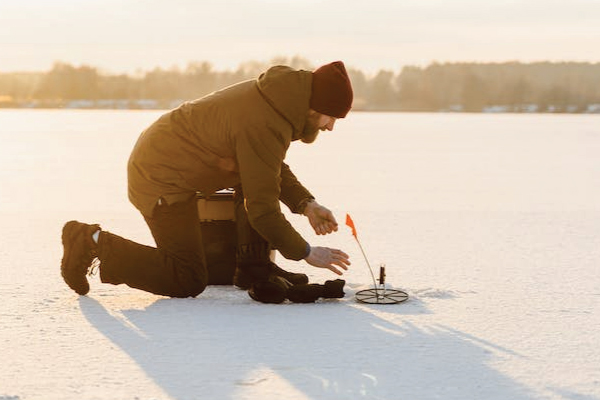 Greenland Vacations and Fishing
Ice fishing in Greenland is incredibly important to Greenlandic culture, and many locals indulge in this activity to feed their families and as a means of recreation. Fishing in Greenland requires purchasing a fishing permit, which can be acquired by visiting the local post office in any of the country's communities. There are a number of options, including one-day and month-long passes. Many of the waters throughout Greenland have not been overfished like other parts of the world, and fishing enthusiasts will be astonished at the amount of Arctic Char and Halibut ready to be caught.
Greenland Vacations: The Best Communities to Visit in Greenland
The north end of Greenland offers some of the best ice fishing in the world. It allows adventure travelers to connect with the local communities and catch more fish than they could ever imagine. Many locals are happy to fish alongside adventure travelers and serve up their own catch, which is traditionally smoked, served on stone, and eaten by hand.
Visitors can book an entire group ice fishing adventure across the country through a number of travel agencies, or they can go solo and see for themselves what the country has to offer.
Qaanaaq is one of the world's most northern and remote towns, accessible via a domestic flight from Nuuk, providing an incredible opportunity to experience Greenlandic culture. While there isn't much entertainment in this small nordic town, the connection to nature draws in visitors. This place is a must-visit destination for those who love remote communities detached from the rest of the world.
Ilulissat is another Greenlandic community worth visiting, accessible via the area's domestic airport. There is great ice fishing here and several hiking trails that offer spectacular views of the arctic circle. This community is far less remote than Qaanaaq, with a number of hotels and comforts that many adventure travelers will appreciate. Visiting Ilulissat is not complete without going dog sledding, which is an incredibly popular activity among the locals.
Plenty of ice fishing is available in Greenland's second-largest city, Sisimiut. This beautiful and quiet coastal town is one of the largest arctic communities in the world. It offers stunning coastal views, hiking, camping, and the unique opportunity to see the Northern Lights.
The capital of Greenland and the main international hub is the small town of Nuuk. While the weather may be cold, the city is warm with Nordic culture and museums celebrating local art and music. The town is ideal for fishing and outdoor adventure enthusiasts who wish to catch a glimpse of glaciers or nearby waterfalls. Make a point of visiting the eccentric and colorful houses of Myggedalen that line the coast of Nuuk.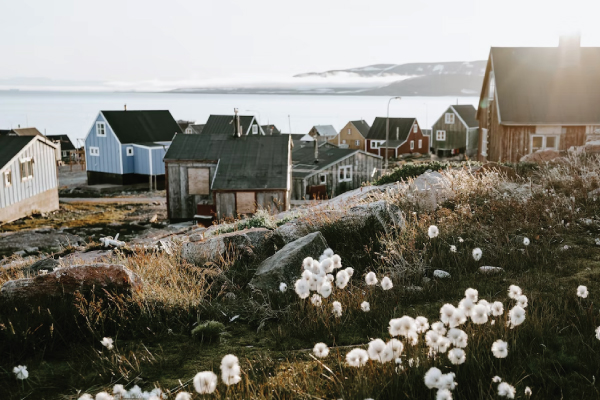 Greenland Vacations Alongside Overwatch & Rescue
Adventure travelers visiting Greenland should explore every option to ensure their safety when visiting remote and exotic destinations. Ice fishing in Greenland comes with risks, and many places do not have the right resources to administer complex medical procedures. Traditional travel insurance often will not cover incidents related to high-risk activities such as ice fishing, and travelers will have to explore other products.
Every adventure traveler should prepare accordingly and explore search and rescue products like Overwatch & Rescue. Powered by FocusPoint International, Overwatch & Rescue ensures your well-being with fully-funded travel benefits and satellite GPS tracking, capable of conducting complex search and rescue procedures even in remote communities across the globe.
FocusPoint International offers an all-encompassing and life-changing emergency assistance plan for every global traveler and those that like to get outdoors and be active. Building on the fundamentals of FPI's flagship product, CAP Travel Assistance, the Global Overwatch & Rescue Plan responds to everything from common incidents associated with recreational activities, including vehicle, motorcycle, and snowmobile accidents, and the many hazards that can occur during adventure travel in the world's most remote destinations.
O&R is an emergency assistance plan that includes unlimited on-demand advice, Satellite Emergency Notification Device (SEND)/GPS monitoring, Search and Rescue (SAR) escalation, and fully-funded assistance for evacuations from the point of incident or a treating facility for those that become hospitalized due to injury or illness, to include COVID-19, and/or security incidents that impact customers during a qualifying event or period of travel.
O&R also includes a robust technology platform that integrates with 3rd party Internet of Things (IoT) and Satellite Emergency Notification Devices (SEND), allowing for seamless tracking and alert notifications to streamline the escalation to emergency response services if and when needed.
Find peace of mind knowing that FocusPoint International's
Global Overwatch & Rescue Plan
is there when you need it most.