Travel and Leisure
See What is Trending In The World of Travel and Leisure
Travel Risk Management & Crisis Response
Galapagos Travel and Wildlife Adventures Worth Every Penny
Galapagos travel is an incredible experience perfect for the adventure traveler in all of us. Visiting the Galapagos Islands is no easy feat, as the remote nature of these stunning islands may intimidate and deter those who are more accustomed to "comfortable" accommodations. This isn't a luxury travel experience but an adventure that gets visitors up close and personal with wildlife in their natural environment.
In fact, the wildlife in the Galapagos Islands is so plentiful that you may get a visit from a variety of exotic birds, snakes, and Komodo dragons just steps from your hotel room. The animals are generally not fearful of visitors, resulting in a very close and personal experience for everyone. Here, running into a giant tortoise or sea lion is a regular occurrence, and scuba diving enthusiasts will be able to swim alongside some of the most incredible aquatic wildlife in the world.
Anyone who loves boating, scuba diving, and outdoor adventure should know there simply are no comparisons to what you can experience in the Galapagos. The islands have the most incredible nature and wildlife known to man and are a must-see for those who love nature and adventure.
Travel to Galapagos: Basic Tips
First things first, you can't drink the water in the Galapagos Islands, as it is not fit for human consumption; stick to bottled water. Due to the remote nature of the islands, they are primarily run exclusively with American cash, as credit card fees can be steep, and only a handful of businesses accept them.
Ensure you pack common conveniences such as sunscreen, toothpaste, and over-the-counter medicine, as they are available for sale but at a premium. and plan some for some flexibility in your itinerary. Not everything works as scheduled in the Galapagos, and some tours may not be available as life here simply works at a different pace than North American culture. Tourism in the Galapagos is also highly regulated, and wildlife tours must be done alongside a local nature guide, available for booking throughout the main island, Santa Cruz.
Tourism laws also require visitors to book boat excursions with travel agents. Bookings range from very basic offerings to luxury yachts. There are also a number of last-minute cruise deals available to visitors. As for food and dining, consider heading to where the locals eat to avoid over-priced tourist traps.
Visitors are likely to be surprised by the warm welcome they will receive from the helpful and proud locals. While the Galapagos infrastructure is limited, the country is considered an incredibly safe place to visit.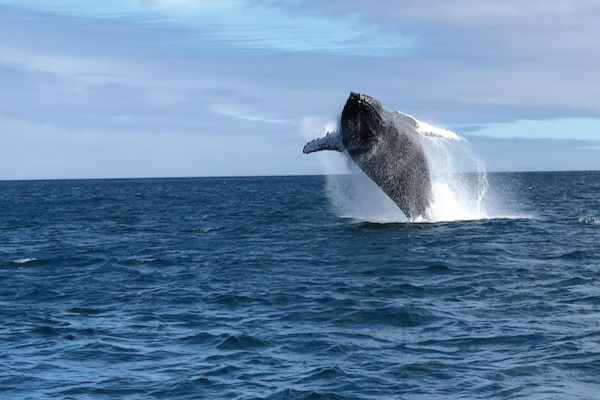 Travel to Galapagos: Santa Cruz
Santa Cruz is the most populated island of the Galapagos and the home base for all visitors. Puerto Ayora is the central tourist hub and is famous for the world-renowned Charles Darwin Research Station. Many tours can be booked directly here with travel agents. There are usually last-minute bookings available, which is much more affordable than purchasing online in advance.
Here travelers can also explore beachside camping, hiking throughout the nature reserve, scuba diving, and snorkeling. Tourists should make a point of visiting the local giant tortoise reserve Reserva El Chato, the Los Gemelos National Park, and Tortuga Bay Beach, where exotic iguanas and flamingos live freely.
Travel to Galapagos: Isabela Island
A tour of Isabela Island is a bucket list destination for many outdoor adventurists, as it provides some of the most incredible natural landscapes in the world. A place that truly feels like it has been left untouched by humans is home to an endless array of exotic birds and wildlife that are exclusive to the area.
Visitors can stay directly on the island and enjoy white sandy beaches, surfing, snorkeling, and swimming right alongside sea lions, sting rays, penguins, and sharks. Isabela Island allows visitors to swim with wildlife at no additional cost. It also might be worthwhile to tour one of the many active volcanos on the island, including Volcán Santo Tomás, Sierra Negra, and Cerro Azul.
Travel to Galapagos: Isla Santiago
As an entirely uninhabited island of the Galapagos, Isla Santiago is a land that has been scorched by volcanic lava and must be visited with a guide. Wildlife truly rules this island, as it is home to giant flamingos, fur seals, sea lions, and penguins. A visit to Sullivan Bay has visitors experiencing natural lava flows and sites where you can walk directly on dried volcanic lava.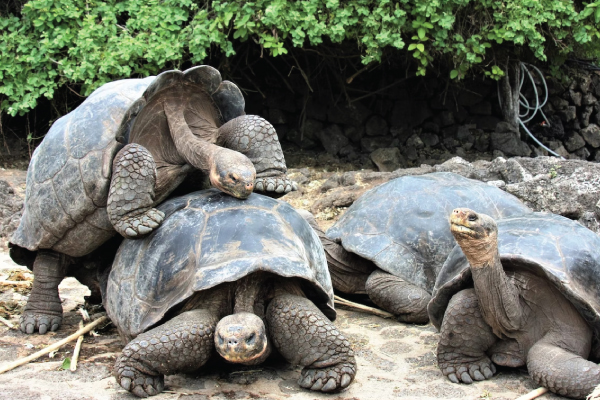 Travel to Galapagos: Safety
A trip to the Galapagos Islands is a jaw-dropping experience for nature lovers. As the sights of this destination are sure to dazzle, there are several risks to consider before embarking on your journey. Due to how remote these islands are from the rest of the world, many of the islands do not have the same healthcare infrastructure that many North Americans have become accustomed to. The quality of care and resources here are limited, and should you experience a serious injury or become ill, you will likely need to be returned home for further treatment.
Look beyond travel insurance and ensure all your bases are covered before traveling to the Galapagos. Keep in mind that travel insurance may be limited when visiting exotic destinations, and high-risk activities such as scuba diving may void your travel insurance entirely. Instead, explore a travel plan that can ensure your return home safely at no additional cost.
FocusPoint International offers an all-encompassing and life-changing emergency assistance plan for every global traveler and those that like to get outdoors and be active. Building on the fundamentals of FPI's flagship
CAP Tripside Assistance Plan
, the
Global Overwatch and Rescue (O&R)
plan responds to everything from common incidents associated with recreational activities, vehicle, motorcycle, and snowmobile accidents, to the many hazards of
adventure travel
in the world's most remote destinations.
O&R is an emergency assistance plan that includes unlimited on-demand advice, Satellite Emergency Notification Device (SEND)/GPS monitoring, Search and Rescue (SAR) escalation, and fully-funded assistance, including evacuations from the point of incident or a treating facility for those that become hospitalized due to injury or illness, to include COVID-19, and/or security incidents that impact customers during a qualifying event or period of travel.
O&R also includes a robust technology platform that integrates with 3rd party Internet of Things (IoT) and Satellite Emergency Notification Devices (SEND), allowing for seamless tracking and alert notifications to streamline the escalation to emergency response services if and when needed.
Find peace of mind knowing that FocusPoint International's Global Overwatch and Rescue plan is there when you need it most.