Travel and Leisure
See What is Trending In The World of Travel and Leisure
Travel Risk Management & Crisis Response
Exploring Alberta's Whitewater Rafting Adventure Opportunities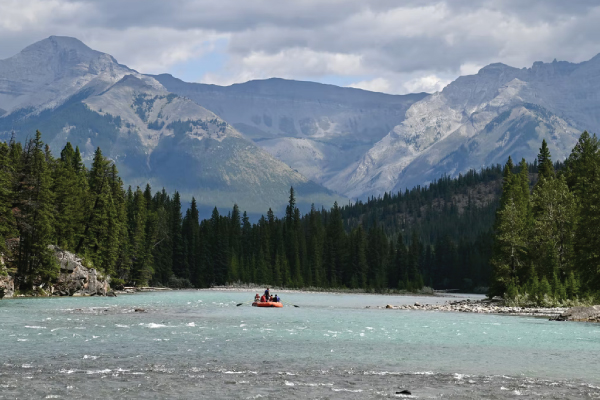 Whitewater Rafting Safety Tips for Americans Visiting Alberta, Canada
Whitewater rafting is one of the most incredible experiences for anyone who loves the outdoors and excitement. The beautiful province of Alberta is home to some of the most amazing whitewater rafting adventures on earth, and any thrill-seeker should be adding rafting in Calgary to their bucket list. The province is a gold mine of outdoor adventure, with stunning scenery and endless exploration opportunities.
Before you book your next rafting adventure, remember that travel insurance is an essential element that can't be overlooked.
Whitewater Rafting and Water Sports in Calgary
Alberta is home to the Bow and the Elbow Rivers, an elaborate system of waterways that twist through Calgary and the rest of the province. Within the heart of the city, anyone can indulge in rafting, canoeing, stand-up paddling, or any other water sport. There are several rental options and drop-in points open to the public.
Whitewater Rafting the Bow River
Beyond Calgary, however, is a thrill-seeker's dream just a short drive east into the town of Kananaskis. Here visitors can experience everything the Bow River has to offer, including high-intensity rapids, beautiful mountainside scenery, and guided tours of the area. You can hike, raft, swim, and enjoy various water sports or relax at some of the many chalet-style resorts. Outdoor enthusiasts will be pleased with the many available camping options, including Crown land camping opportunities that truly feel like you are going "off the grid."
Of course, for those who prefer more traditional accommodations, there are a number of hotels throughout the Rockies that offer rest and relaxation complimented by the natural beauty of Alberta.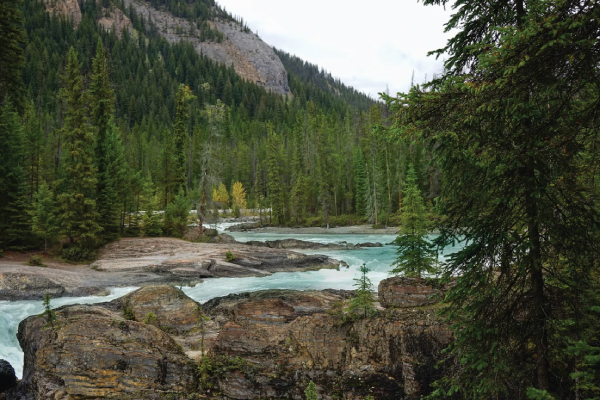 Whitewater Rafting Through Alberta's Elbow River
While the Bow River is world-famous for its rapids, there is a lesser-known and more relaxed option in the Elbow River. This river is perfect for beginners or anyone who wants to avoid the large crowds at the Bow River. The Elbow River winds through the city of Calgary and deep into the southwest of Alberta's rocky mountainside, offering the perfect day trip or weekend escape. Pick and choose what works best for you and visit the city of Calgary's website to stay up to date on the conditions of the two major rivers in town.
Five Whitewater Rafting Tips for Beginners and Newcomers Visiting Alberta
Whether you are a seasoned rafter or a newcomer wanting to try something new, before you go, use these rafting tips to ensure your safety and make the most of your next adventure.
Dress For the Occasion

If this is your first-time whitewater rafting, expect to get wet. Wetsuits or clothing with "quick-dry" material is a great idea to help you stay comfortable throughout your journey. Ensure you have dry clothing ready for your return.

Put Safety First

While it may seem like a no-brainer, it's surprising how many people forget to tightly fasten their life jackets and helmets during whitewater rafting. If you take a guided rafting tour, pay close attention to what your guide has to say regarding safety protocols and follow all instructions carefully.

Truly a Team Effort

A successful rafting trip relies on teamwork, and guides will dictate how to lean and when to paddle. Embrace this thrilling team-building exercise by relying on the fellow rafters to keep steady and stay the course.

Brush Up on Your Swimming Skills

If you are a poor swimmer or are generally uncomfortable in the water, take a pass on the rafting experience. Do not rely on lifejackets as you may have to do some vigorous swimming.

Stay Calm

Whitewater rafting tends to catch people by surprise, and a sudden rapid may have you regretting your decision mid-journey. Don't panic, stay calm, and follow your guide's commands. In moments of panic, you might forget important safety tips or procedures if you or another rafter falls into the water. Your focus and determination will ensure the safety of yourself and other riders.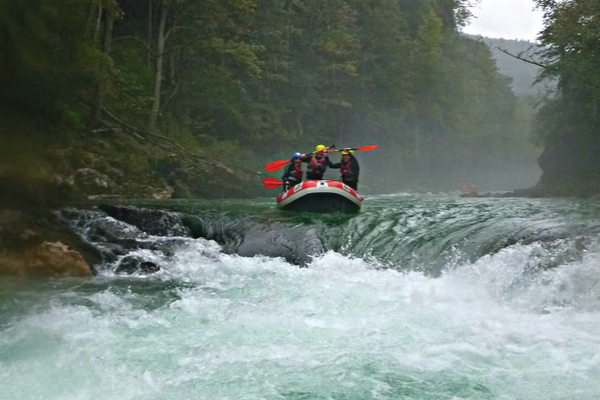 Outdoor Travel Risks Addressed by Global Overwatch and Rescue (O&R)
Every outdoor adventurer and thrill-seeker should know that travel insurance is often not enough to address the risks associated with high-risk activities like whitewater rafting. Experiencing an injury or mishap during international travel can ruin your trip and leave you navigating the complexities of exemptions and travel insurance claims. Never leave your safety to chance and explore options that speak to your needs as an adventure traveler.
FocusPoint International is now offering an all-encompassing and life-changing emergency assistance plan for global travelers that like adventure. Building on the fundamentals of FPI's
CAP Travel Medical and Security Assistance Plan
, the
Global Overwatch and Rescue (O&R) Plan
responds to everything from common incidents associated with recreational activities, vehicle, motorcycle and snowmobile accidents, to the many hazards of adventure travel in the world's most remote destinations.
O&R is an emergency assistance plan that includes unlimited on-demand advice, Satellite Emergency Notification Device (SEND)/GPS monitoring, Search and Rescue (SAR) escalation, and fully-funded assistance. This plan covers evacuations from the point of incident or treating facility for those requiring hospitalization due to injury or illness, including COVID-19 and/or security incidents that impact customers during a qualifying event or travel period.
O&R also includes a robust technology platform that integrates 3rd party Internet of Things (IoT) and Satellite Emergency Notification Devices (SEND), allowing for seamless tracking and alert notifications to streamline an emergency response if and when needed.
Find peace of mind knowing that FocusPoint International's Global Overwatch and Rescue Plan is there when you need it most.