Travel and Leisure
See What is Trending In The World of Travel and Leisure
Travel Risk Management & Crisis Response
Experience Food from Across the World with Overnight Food Delivery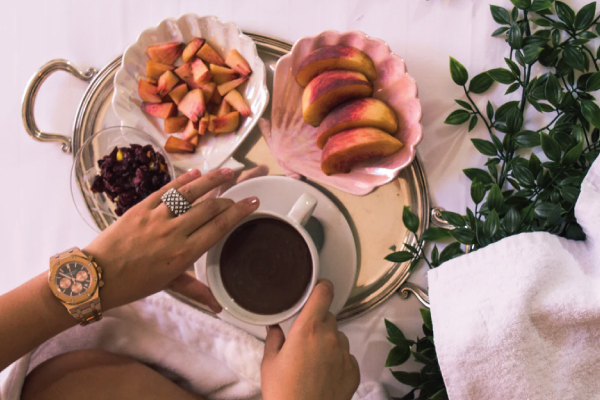 Luxury Travelers Have No Boundaries for Food Delivery Services
Luxury travelers should expect more complications in 2021 as border closures and travel restrictions continue to evolve and complicate luxury travel. With the emergence of the second variant of COVID-19, border shutdowns can happen in a matter of minutes, causing you to cut your trip short or scramble to make alternate plans.
Some travelers might be inclined to wait out the pandemic, but there is no reason not to indulge in some of the innovations occurring in the food delivery world. In 2021, expect technology to evolve further to offer the best of hospitality and tourism regardless of where you are in the world.
Food Courier Services for the World's Elite
There are options for luxury travelers who wish to experience the world without navigating the complications from COVID-19. International food delivery and courier services could be the perfect way to experience fine dining and delicacies from anywhere in the world.
One of France's greatest bakeries has adapted by
offering international overnight delivery
of their products. Poilâne, located in the heart of Paris, has made an extensive menu of artisanal bread and pastries available online that can be shipped anywhere in the world. Their bread is so well known worldwide that many American grocers had been quietly paying top dollar to have the bread flown to their store. Poilâne has an extensive menu also available to consumers online.
Poilâne's croissants and sourdough bread are widely considered the country's best. Their overnight delivery service continues throughout the pandemic, with freshly baked pastries being flown and delivered to your door overnight. This innovation can give a luxury traveler a small taste of France without ever leaving their home.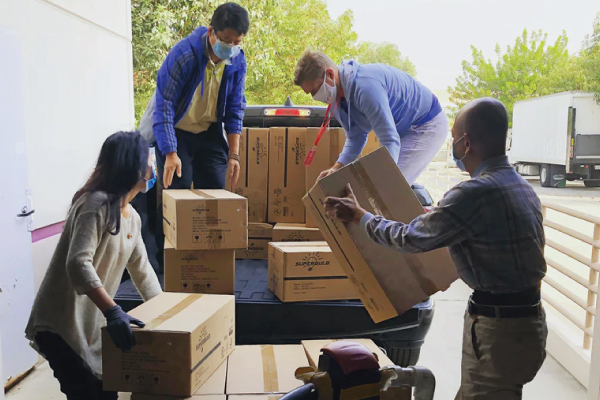 Major Logistics Players Jump Into Food Delivery
If bread and pastries are not what you are after, major players in the world of logistics and transportation have expanded their offerings to include international courier options for food. These companies can arrange for the pick up of a particular food from a specified location and have it delivered to North America via plane.
For those who simply cannot live without the fine dining options available in Europe, this could be an exciting option for the luxury traveler who wants to surprise their significant other or offer a wonderful gift to a loved one. Experience pizza made from Italy, seafood from Greece, or even Indian food straight from Mumbai.
Luxury and Technology Coming Together for Food Delivery
Food delivery apps have also adapted to the times offering new options and innovation to serve the needs of a post-pandemic audience. Many pundits have predicted that drone delivery will change the food delivery economy, but there are no immediate plans for delivery giants to adapt to international requests. Instead, these well-known digital applications have slowly expanded their reach to address the demand.
Bulk ordering is also becoming a trend in the delivery space, which can be perfect for a workforce or large family bubble on vacation.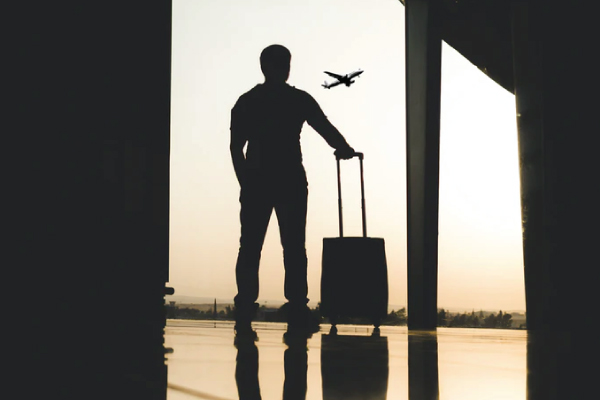 Travel Fearlessly™ with CAP™
Travel restrictions continue to evolve day after day, and there is plenty of reason for optimism that luxury travel will expand its options in the new year. This means reduced travel restrictions and border closures that will help you experience the best of international luxury travel.
Keep in mind that most high-end luxury credit cards may cover medically-necessary transportation to the nearest appropriate medical facility should a medical emergency occur. CAP™ goes far beyond these offerings, and will bring you back to a hospital of your choice, close to home.
Travelers should know that CAP™ travel assistance plans come standard with a robust mobile app that includes destination-based health, safety and security intelligence, COVID-19 specific information, a one-touch assistance button, and much, much more. CAP™ plans include unlimited 24/7 advice for a long list of travel mishaps often overlooked by traditional travel insurance. CAP™ plans also include a fully-funded response to incidents of riots, strikes, and civil commotion, natural disasters, with medical evacuation to a home hospital of choice, should you suffer from a medical mishap resulting in hospitalization.