Travel and Leisure
See What is Trending In The World of Travel and Leisure
Travel Risk Management & Crisis Response
Adventure Travel That Offers the Best Rock Climbing in Asia and Africa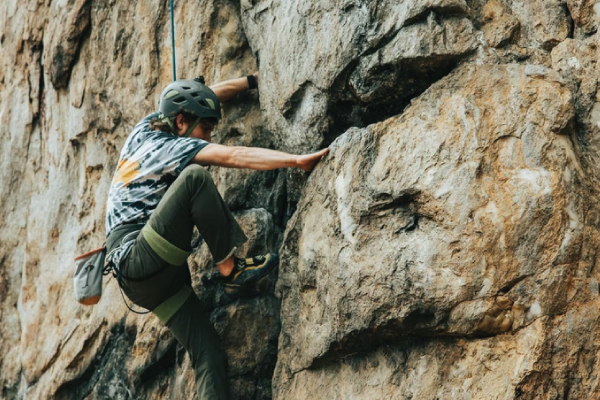 International Rock Climbing Travel Adventures
Rock climbing and bouldering can give you unique perspectives during international travel. With international tourism continuing to become more accessible, adventure travelers should consider Asia or Africa for their next trip.
Adventure Travel, Including the Top Rock Climbing Destinations in Asia and Africa
These top destinations for rock climbing will bring you together with like-minded travelers and get you closer to nature while enjoying a little thrill along the way.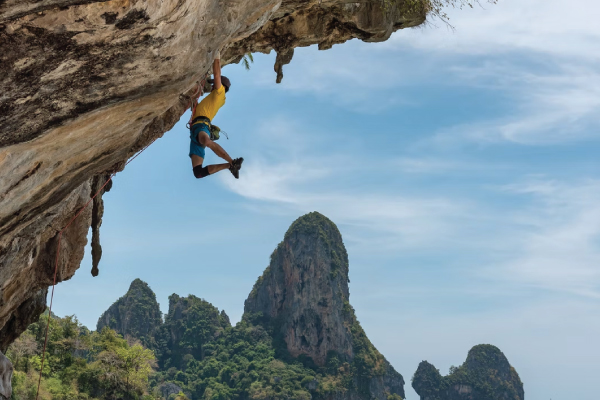 The Best Rock Climbing in Asia
Thailand
offers endless outdoor adventure, including hiking, surfing, camping, and some of the world's best rocking climbing. Thailand's
Tonsai Beach
is worth visiting simply for its crystal-clear beaches, easygoing locals, and general affordability. International climbers also flock to Tonsai and Railay for rock climbing, which are just a short walk from one another.
The Tonsai Wall
is the top route for climbers and includes Viking in Heat, Tonsai Playboy, and Gaeng Som Pla. Dum's Kitchen is for the more advanced, while Tyrolean Wall is more appropriate for those still learning the sport. Fire Wall is another great option for intermediate climbers, while Melting Wall and Cat Wall are also incredible experiences.
Malaysia
is another great option for adventure sports, including hiking and rock climbing; adventure seekers should head off to the
Bukit Takun
crag in the depths of the rich Malaysian jungle. Just 45 minutes from Kuala Lumpur, this destination is easily accessible from major airports and gets adventurers close to nature with several climbing routes suitable for all skill levels.
Its limestone and granite outcrop offers several climbing routes, with more being developed each year and plenty of variety that can challenge even the most experienced and technical climber.
The Batu Caves
is another great option offering close to 200 different climbing routes in its massive limestone outcrop just a short drive north of Kuala Lumpur.
Cat Ba Island, Vietnam
, is another bucket-list destination for avid climbers just east of Hanoi and its major airport. A popular destination for beach-loving tourists and watersports adventure, the climbing options here are simply incredible. Many beginner tours are available, along with opportunities that will put your climbing skills to the test. After a great climb, take in the Vietnamese landscape and dive off into the refreshing waters.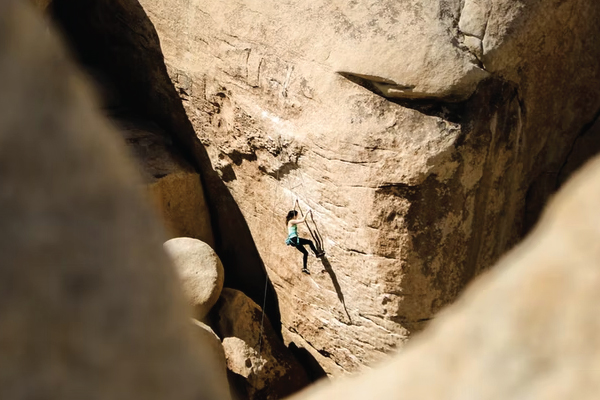 The Best Rock Climbing in Africa
Rocklands, South Africa
, is the premier destination for adventure travelers heading to Africa. Here climbing and bouldering are plentiful. Three hours from Cape Town, many international climbers go to the Cederberg Mountains to experience its beautiful and remote desert scenery, along with comfortable weather that is perfect for climbing. The most classic must-experience climbing routes include Roadside and Roadcrew, where you will meet many experienced climbers dedicated to their sport.
The Moroccan Mountains
, including
Tafraoute
and the
Todra Gorge
, are your best option for climbing in Morroco. The Todra Gorge is a historic climbing option with limestone cliffs that give a view of the beautiful Moroccan landscape. With well over 500 different routes available, there is no shortage of adventure for rock climbers.
Tafraoute
attracts thousands of adventure travelers with climbing options across four regions which are best experienced by renting a car or camper van.
Egypt's terrain
across the
Sinai Desert
is an incredible experience for adventurers serious about climbing, or complete newcomers to the sport. Dahab awaits visitors from across the world curious about climbing or those looking for a new challenge.
Saint Catherine
is another great option for trad climbing accessible from Dahab, offering access to one of Africa's most beautiful national parks.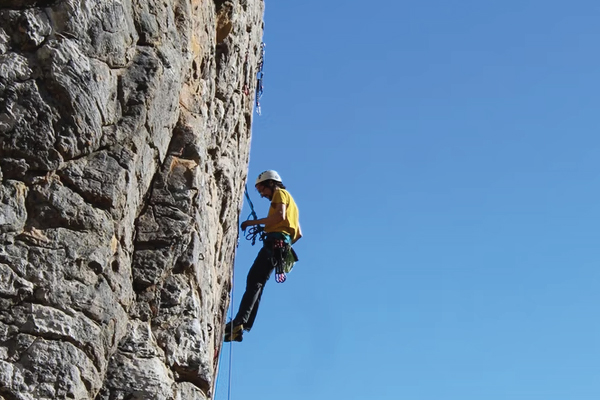 Adventure Travel Alongside Overwatch and Rescue
Wherever your next adventure takes you, know that you are covered with travel benefits that can ensure your safety during high-risk activities, including rock climbing. Explore travel products that speak to the unpredictable nature and dangers of adventure travel.
FocusPoint International is now offering an all-encompassing and life-changing emergency assistance plan for every global traveler and those that like to get outdoors and be active. Building on the fundamentals of FPI's flagship
CAP Travel Medical and Security Assistance Plan
, the
Global Overwatch and Rescue Plan
responds to everything from common incidents associated with recreational activities, vehicle, motorcycle, and even snowmobile accidents, to the many hazards of adventure travel in the world's most remote destinations.
O&R is an emergency assistance plan that includes unlimited on-demand advice, Satellite Emergency Notification Device (SEND)/GPS monitoring, Search and Rescue (SAR) escalation, and fully-funded assistance, including evacuations from the point of incident, or a treating facility for those that become hospitalized due to injury or illness, to include COVID-19, and/or security incidents that impact customers during a qualifying event or period of travel.
O&R also provides a robust technology platform that integrates with 3rd party Internet of Things (IoT) and Satellite Emergency Notification Devices (SEND), allowing for seamless tracking and alert notifications to streamline the escalation to emergency response services if and when needed.
Find peace of mind knowing that FocusPoint International's Global Overwatch and Rescue Plan is there when you need it most.