Travel and Leisure
See What is Trending In The World of Travel and Leisure
Travel Risk Management & Crisis Response
Foraging Tips for the Outdoor Enthusiast and Adventure Traveler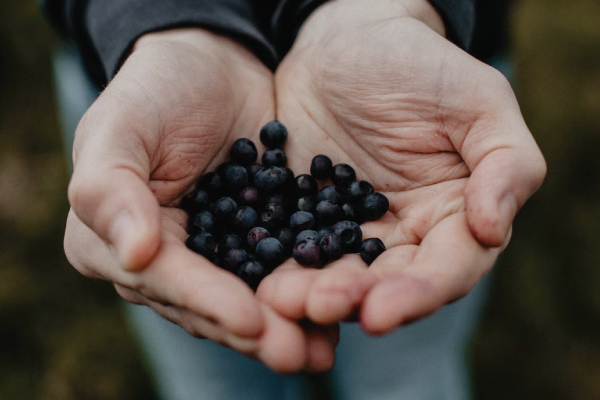 Adventure Travel: Foraging in the Wilderness
Adventure travel is the perfect opportunity to get up close with nature and gain vital life skills. Remote camping trips and survival expeditions offer the chance to learn new survival skills and what to do in emergency situations. Foraging for food in the wild goes hand-in-hand with building a shelter in the wilderness.
Foraging is the act of gathering natural plants and resources around us for consumption. There are plenty of ways to source and forage the food that is growing naturally all around us; you just need to know what to look for. Learn some of the most basic survival foraging tips to ensure you can survive out in the wilderness. Use these tips as your guide for basic foraging in an emergency or survival situation.
Adventure Travel: The Most Important Rule of Foraging in the Wild
The ultimate key to successful foraging is to
only eat something if you are completely certain you know what it is
. Unknown plants, seeds, or flowers can cause great harm to your body, putting you at further risk in a survival situation. If you are planning a remote camping trip or any sort of adventure travel, use these tips.
Adventure Travel and Foraging: How to Identify Consumable Plants
The most suitable sources of food out in the wilderness are the easiest to spot and are abundant in their nature. Keep in mind, however, that what is eatable differs depending on the location, terrain, and even altitude.
Know what to look for and how to identify the best foods for basic foraging in the wilderness.
Identifying Stinging Nettle for Consumption
Stinging nettle is found all across the world in parks and deeply wooded areas. Spot its coarse leaves that look like little teeth with very pointed ends that can literally sting you. Nettle can be dried in the sun or cooked to neutralize its stinging effects and is one of the most nutritious forgeable foods in the world. In a survival situation, foraging nettle can provide necessary calories that can save your life.
Identifying and Foraging Oxalis
Sometimes referred to as wood sorrel, oxalis often appears a lot like clover. Spot this plant with its three prongs of small bells, sometimes with a small flower. This plant can be consumed raw or boiled down into tea. While the flowers are quite small, heavy consumption of the oxalis can cause great discomfort but is entirely safe in a survival situation.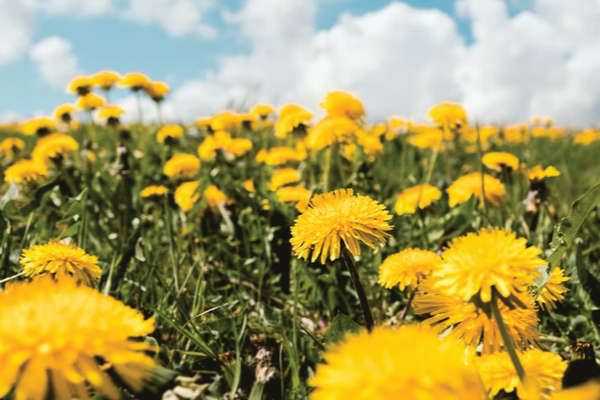 Foraging Dandelions
The easiest plant to identify is likely the dandelion, which provides nutrition that is safe to consume. Source its leaves and create a salad or boil down its flower to create a tea. The only part of the plant that shouldn't be eaten is its stem which can make you very sick.
Broadleaf Plantain Foraging
The broadleaf plantain is often misidentified as a weed but offers plenty of nutrition and even some medicinal properties. Spot it with its flower that looks like a vertical spike, with leaves sprouting from its base. Consider drying them in the sun to be consumed raw, or even smash it into a paste that can help your body heal from bug bites or skin irritations.
Foraging and Spotting Wild Mint
Wild mint can be made into a tea or eaten raw and is safe for consumption. This plant can provide an early morning substitute for coffee and help keep you aware and focused in survival situations. Identify this plant from its distinctive square roots, purple flowers, and mint aroma that should be obvious to identify.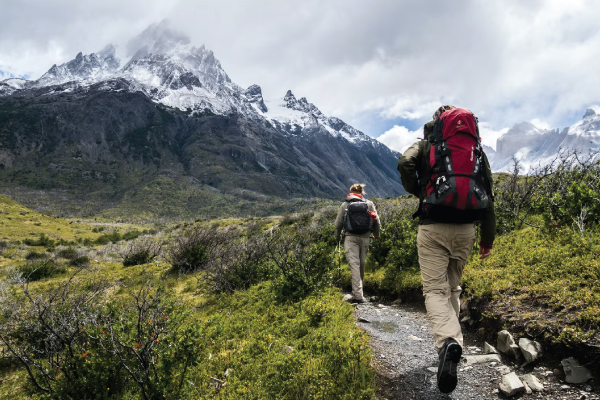 Adventure Travel and Foraging Alongside Overwatch and Rescue
Foraging is a great skill and can help you in the wild during a remote camping trip or survival adventure. On your next adventure trip, plan for absolutely anything and ensure your safety around the world.
FocusPoint International is now offering an all-encompassing and life-changing emergency assistance plan for every global traveler and those that like to get outdoors and be active. Building on the fundamentals of FPI's flagship
CAP Tripside Medical and Security Assistance Plan
, the
Global Overwatch and Rescue Plan
responds to everything from common incidents associated with recreational activities, vehicle, motorcycle, and even snowmobile accidents, to the many hazards of adventure travel in the world's most remote destinations.
O&R is an emergency assistance plan that includes unlimited on-demand advice, Satellite Emergency Notification Device (SEND)/GPS monitoring, Search and Rescue (SAR) escalation, and fully-funded assistance, including evacuations from the point of incident, or a treating facility for those that become hospitalized due to injury or illness, to include COVID-19, and/or security incidents that impact customers during a qualifying event or period of travel.
O&R also includes a robust technology platform that integrates with 3rd party Internet of Things (IoT) and Satellite Emergency Notification Devices (SEND), allowing for seamless tracking and alert notifications to streamline the escalation to emergency response services if and when needed.
Find peace of mind knowing that FocusPoint International's Global Overwatch and Rescue Plan is there when you need it most.