Travel and Leisure
See What is Trending In The World of Travel and Leisure
Travel Risk Management & Crisis Response
Adventure Tourism: Water Filtration Tips Every Survival Tourist Should Know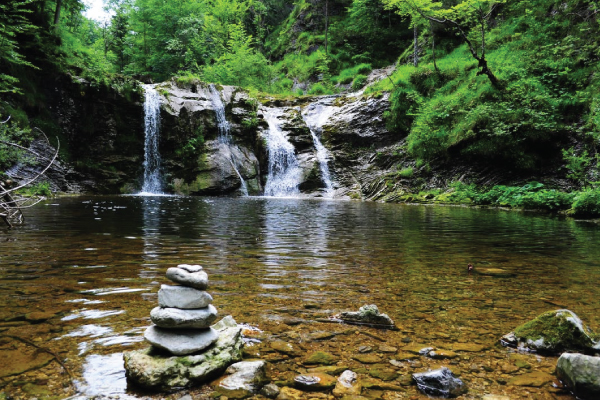 Adventure Tourism and Important Water Filtration Techniques
Adventure tourism and outdoor adventure are making waves across North America. The continent has so many options for extreme tourism, including remote camping excursions and survival expeditions that will test your wilderness skills. Get closer to Canada's crown land or head off the grid across America's southern states.
Any survival or adventure tourist should take every precaution necessary to ensure their wellbeing, including knowing how to filter water with limited resources. Before your next adventure trip, prepare yourself with these water filtration tips in the wilderness that can help you survive in the outdoors and ensure you can fend off dehydration even in the most remote parts of the world.
Adventure Tourism: The One and Only Way to Purify Water
Sourcing drinking water in the wild should be your first step to ensuring your survival, but your work isn't done there. Even the most inviting and beautiful lake or stream may still be unsafe to drink, and you will need to treat it to ensure its safety. Water in streams and lakes could have microorganisms or bacteria that can't be seen by the naked eye, so caution is incredibly important. Every adventure tourist should assume that their water is contaminated in some way and take steps to purify it before consumption.
Remember that boiling water is the only way to ensure that it is safe to drink. In order to kill any harmful pollutants, you will need to bring water to a full boil for at least five minutes, with ten minutes being an even safer option. Other emergency filtration techniques can help sift out sediment, only giving the water a more tolerable taste. Many guides online suggest creating an elaborate tool that filters water through cloth and sand, but the truth is that the only way to ensure your water is safe to drink is by bringing it to a full boil.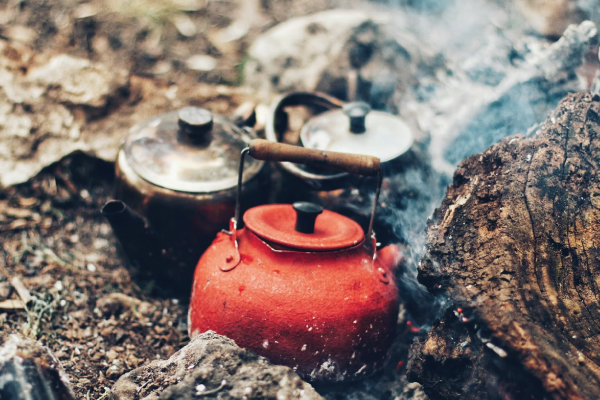 Adventure Tourism: How to Properly Purify Water
Learning how to
boil water in the wild
can be an important and lifesaving skill. Fire will act as an important tool that can not only cook food but prevent you from becoming dehydrated.
In a survival situation, one of the simplest ways to build a fire is by using a magnifying glass or a pair of reading glasses. Concentrate the sun's rays through the lens directly onto dried leaves or sticks, and then build your fire with more dry sticks and wood.
Next, you will need to find some sort of bowl or container that can hold your untreated water. This can be in the form of a large leaf, a bowl-shaped rock, clay or mud shaped into a bowl, or a hollowed-out log. Once you have water in your makeshift bowl, heat several stones in the center of your fire and then carefully put them, without burning yourself, into your untreated water. The heated rocks can bring your water to a boil for the required five minutes and ensure the water is free from harmful bacteria. Once your water has been boiled, transfer it to another container and let it cool before drinking.
Adventure Tourism: Water Filtration Alternatives
Other alternatives for purifying water include carving a large bowl from stone or wood with a sharp rock or machete to create a makeshift pot for boiling. A large enough stone bowl can be placed directly on your fire and continuously bring drinking water to a boil. In other circumstances, a large hole can be dug in the ground, filled with water, and then lay a tarp across the hole. The idea is for the water to gently evaporate from the earth and then be collected by the tarp or plastic sheet. The only issue that remains is that this technique can be a lot of work for a minimal amount of clean drinking water.
For remote campers doing a little more preparation for their trip, there are a number of products on the market that can help you make the most of your outdoor travel adventure. One company has developed an
emergency personal water filter
in the form of a straw that is so small it can be stowed away in a shirt pocket. Other products on the market include a backpack that filters water on the go or water filtration tablets with chlorine that can neutralize harmful bacteria in a survival situation.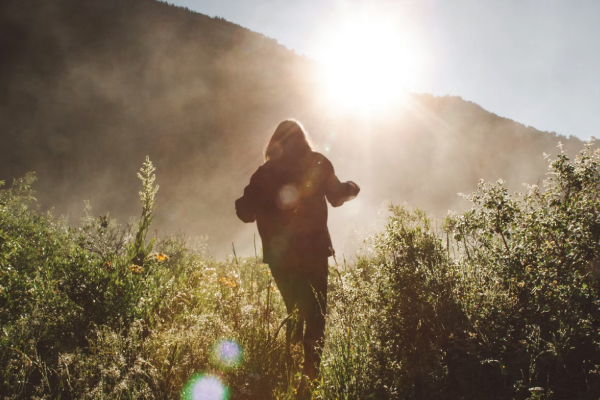 Adventure Tourism with Overwatch and Rescue
These survival techniques for purifying water can help prevent dehydration and ultimately ensure your safety. However, every adventure tourist should come prepared for any mishap, with the right product that can ensure their safety despite being in the depths of the wilderness.
FocusPoint International is now offering an all-encompassing and life-changing emergency assistance plan for every global traveler and those that like to get outdoors and be active. Building on the fundamentals of FPI's flagship
CAP Travel Medical and Security Assistance Plan
, the
Global Overwatch and Rescue Plan
responds to everything from common incidents associated with recreational activities, vehicle, motorcycle, and even snowmobile accidents, to the many hazards of adventure travel in the world's most remote destinations.
O&R is an emergency assistance plan that includes unlimited on-demand advice, Satellite Emergency Notification Device (SEND)/GPS monitoring, Search and Rescue (SAR) escalation, and fully-funded assistance, including evacuations from the point of incident, or a treating facility for those that become hospitalized due to injury or illness, to include COVID-19, and/or security incidents that impact customers during a qualifying event or period of travel.
O&R also includes a robust technology platform that integrates with 3rd party Internet of Things (IoT) and Satellite Emergency Notification Devices (SEND), allowing for seamless tracking and alert notifications to streamline the escalation to emergency response services if and when needed.
Find peace of mind knowing that FocusPoint International's Global Overwatch and Rescue Plan is there when you need it most.