Security
See what's trending in the security industry
Travel Risk Management & Crisis Response
Executive Protection – Into the Next Decade
Van Bethea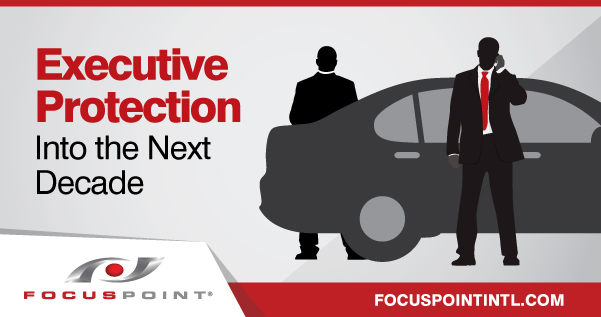 Most people today still envision personal protection agents as large, imposing figures in black suits, wearing sunglasses, covert earpieces and talking into their wrist during the movement of a high-level subject. Alternatively, perhaps they imagine Kevin Costner defying all odds to protect Whitney Houston's life from a deranged stalker while she sings, 'I will always love you' in the 1992 movie, Bodyguard.
Although these portrayals of a protection agent were realistic for the times, in today's world, a successful agent needs to have a much deeper knowledge and understanding of various threat risk components that did not exist a decade ago.
Our world is a different place today. With the rapid globalization of our economy and the expansion into foreign markets, executives are traveling far more frequently into more global regions than ever before possibly putting them into dangerous situations. High-profile and lone-wolf attacks against 'soft targets' have increased at a dramatic rate in formerly safe communities. This means that the executive protection agent must be at the top of his or her game in protection skills and situational awareness.
Those entering the field of executive protection today need to obtain basic training in all phases of protective services, advance operations, counter-surveillance and tactical medicine to become certified. They also must consistently develop and maintain a working knowledge of geopolitical events and have an understanding of international politics and the cultural differences we are exposed to in the rapidly changing, dynamic world we live in today. This is something not taught in your standard EP training schools.
Another paradigm shift in the protective services field is the use of technology. EP agents must be highly proficient in the technology tools that are now commonplace in the security world. The biggest challenge to any protection detail is having good communication and the most up-to-date information available. Cell phones, tablets, emails and SMS messages are required and vital communication tools for personal security details.
A wide variety of mobile device applications such as GPS mapping/tracking, group messaging and incident alert notifications for EP – PSD teams ensure that the most current and critical intel from trusted sources is delivered to all members of the protection team in real-time. This capability enables security managers and protection teams to make better decisions when anticipating and mitigating risk.
The internet and social media present yet another dynamic for the protection agent. With just a few clicks of the computer mouse, anyone can easily obtain detailed information on just about anyone from a wide variety of websites. Where a person lives, works or what they do socially is no longer sensitive information; it is effortless to obtain. This means that the agent needs to continually refine the necessary skill sets to conduct research on the Internet to protect their subject before it becomes a threat concern.
In addition to their traditional responsibilities of preventing physical attacks on principals, protection agents must now expand their risk mitigation strategies in a rapidly changing world of business globalization, travel risk management, and social media. The abundance of readability available, easily accessible and even more detailed information on all of us will continue to grow thus generating even more vulnerabilities for those we have been assigned to protect.
It remains to be seen what other dynamics will impact security services as we encounter the challenges facing us in the next decade. However, the time-proven adage remains; when it comes to security, it is always better to be proactive rather than reactive.