FocusPoint In The News
Breaking news and the latest corporate updates
Travel Risk Management & Crisis Response
Supplying the Basic Necessities During Haiti's Political Turmoil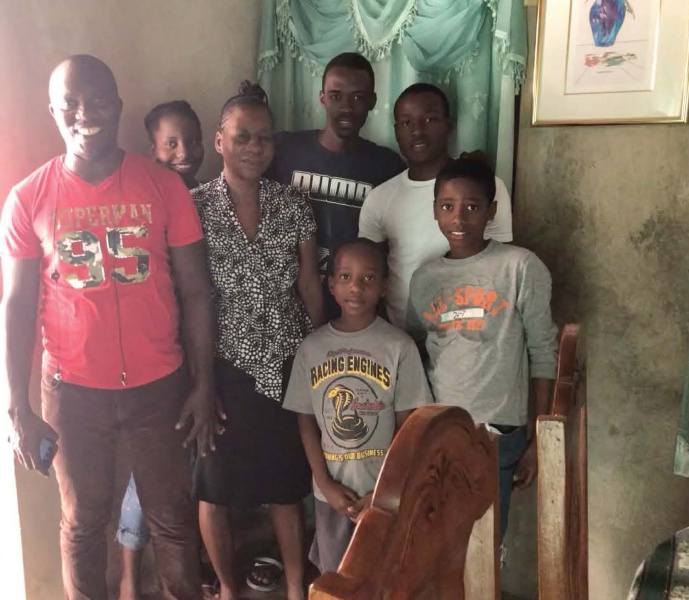 FocusPoint: Solving the Most Complex Logistical Supply Challenges
As the political crisis in Haiti continues to worsen, basic resources including food, water, and medicine have become extremely limited. Relentless protests and violence against local police and government agencies have created a toxic landscape, threatening the basic livelihoods of thousands. Food is scarce, the streets are unsafe, and many Haitians have been unable to leave their homes for weeks on end.   
There is a growing need for humanitarian responses in Haiti. FocusPoint was called to procure and resupply the basic necessities of a longtime NGO client. With our existing resources in the country of Haiti, along with providing 18 years of security services in the country, FocusPoint was a natural choice for this NGO suffering through this political turmoil.  
"Due to the situation and 11 straight days of protest, people were not able to leave their house for any reason," said Lee Sharon, Senior Director of Special Operations at FocusPoint. "Families that were not prepared or were unable to prepare correctly, had run out of medicine, food and in some cases water, the bare essentials.
The client works and lives right alongside some of the poorest neighborhoods of Haiti, which is directly where many of the gangs contributing to the political unrest are roaming freely. This presented a threat of violence against not just the NGO itself, but also Sharon's team. Barricades set up by protestors presented a logistical nightmare that FocusPoint was tasked to solve.
Sharon and his team were tasked to procure food and medical supplies and distribute it to ten different staff members and families, equating to 33 people.
The Logistical Nightmare of a Haitian Resupply
"They were looking to be supplied with enough food and medicine to last them two weeks," adds Sharon. "Some of these children hadn't eaten for two days when I showed up." He notes that these people hadn't been resupplied for three weeks, presenting an emergency situation that needed to be addressed as soon as possible.
"Some of these supplies were critical medication for both infants and adults, drinking water, and propane. However, everybody was hunkered down in their homes or businesses because of these threats of violence."
Sharon, who speaks both French and Haitian Creole, leveraged FocusPoint's existing resources in the country and arrived alongside an armed security team.
"Street addresses don't exist in these areas," he said. "Street signs, numbered housing, it isn't like it is here in the United States. We had to be able to identify where each resident was. We found a chauffeur who had visited these houses, gained some local knowledge, and got creative, having that chauffeur point out the houses for us."
After locating the houses, Sharon's team had to act quickly, collecting supplies from a grocery store that had remained open because it had its own security presence in a neighboring town. Now, the goal was to resupply the client, but not draw the attention of roaming gangs or locals.
"Being seen during the resupply would make us a target," said Sharon.
"We have what everybody else needs. Even if the neighbors saw too much activity resupplying them, the neighbors could become a problem after we left."
The Payoff Ultimately Worth the Risk
Sharon's team would complete the task successfully, procuring and distributing supplies to the client during a one-week period. "We didn't know if the situation was going to escalate," he said. "But we had crisis response officers leave the States and arrive in Haiti within 24 hours, completing the first resupply on day one."
In concluding comments, Sharon described the task as an exceptionally complex logistical challenge.
"But I'll tell ya, the smiles on those kids and families faces made all that complexity go away," he said.