FocusPoint In The News
Breaking news and the latest corporate updates
Travel Risk Management & Crisis Response
FocusPoint International Secures $20 Million Growth Capital Commitment to Expand Emergency SOS Solution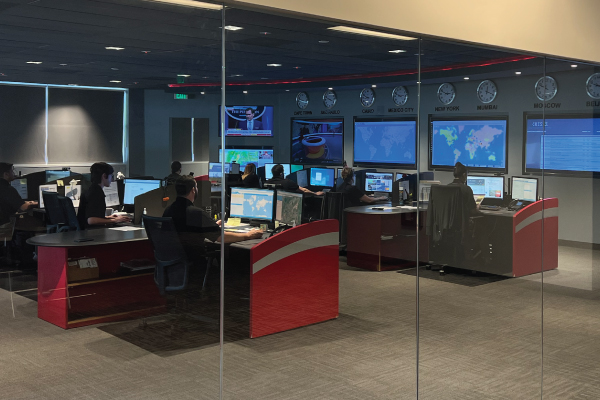 FocusPoint International (FocusPoint), the critical event management company that specializes in Emergency Response as a Service (ERaaS), announced today that it has secured $20M in committed financing from Dalton Capital. The capital raised by FocusPoint is in response to an increase in demand from a growing customer base in the satellite emergency notification device (SEND) vertical, with an emphasis on the emerging satellite-enabled smartphone segment. With a long history of supporting the travel risk management and emergency assistance needs of large multinational organizations, international NGOs, university study abroad programs, and leisure travelers alike, FocusPoint expanded into the SEND space in a big way when it secured a commercial relationship with Globalstar, Inc. in 2021 to provide on-demand emergency response for Globalstar's lineup of SPOT devices.
When asked to comment on the relationship with FocusPoint, Globalstar's CEO, David Kagan said, "FocusPoint has successfully and effortlessly met every demand we've ever thrown at them. They were easy to integrate with and continue to impress us at every turn. Our customers all over the world are happy with FocusPoint, and so are we."
The committed capital comes as FocusPoint has secured several new commercial relationships in the satellite-enabled emergency SOS segment and has a strong pipeline that will be implemented over the next quarter. Recent partnership announcements with NTN (non-terrestrial network) communications company, Skylo and rugged smartphone maker Bullitt Group, who launched a satellite-enabled device with two-way messaging at this year's CES show in Las Vegas, are helping to drive awareness of FocusPoint's world-class ERaaS offering. "I have been continually impressed with FocusPoint's exponential growth and ability to scale with seamless integration regardless of the size of the opportunity," said Darrell Parsons, Principal of Dalton Capital and Chairman of the Board of Directors. "This unique ability has positioned FocusPoint for unprecedented growth in the SEND market and aligns perfectly with our investment strategy at Dalton Capital," added Parsons.
Read Entire Story...
FocusPoint is an international assistance company that delivers an integrated suite of health, security and incident response services through information, technology and people. FocusPoint's flagship product, CAP Travel Assistance, is the most comprehensive travel medical and security program for international travelers.