Disaster Assistance
See what's trending in the disaster assistance industry
Travel Risk Management & Crisis Response
Equipping for Emergencies: An Essential Guide to Emergency Preparedness Kits
In a world characterized by uncertainties and unexpected challenges, a well-equipped emergency preparedness kit is crucial to ensure safety and well-being. These kits serve as lifelines during crises, offering the essential supplies and tools needed to make it through emergencies.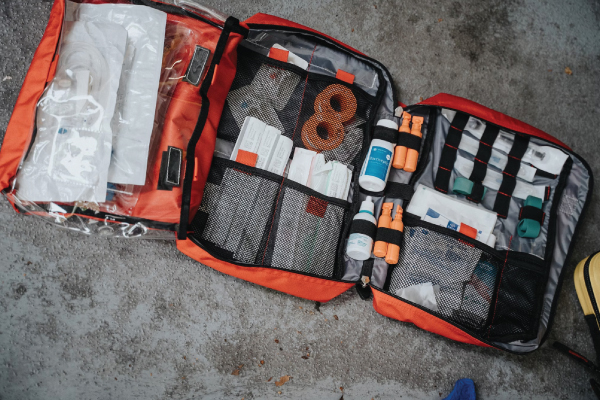 The Importance of Emergency Preparedness Kits
Whether in the form of natural disasters, such as the 2023 wildfires in Maui, or human-caused circumstances, emergencies can strike at any time. Having a well-prepared kit can make a significant difference in how individuals and households cope with these challenges:
Immediate access to essentials: Emergency preparedness kits are tailored to provide immediate access to vital supplies such as water, non-perishable food, first aid materials, communication devices, and tools. This quick access is incredibly valuable during the crucial hours following an emergency.
Self-reliance: When access to external resources is limited, emergency kits empower individuals to rely on their own provisions. This self-reliance can be particularly important in situations where emergency assistance may be delayed.
Reduced stress and anxiety: Knowing that essential supplies are readily available alleviates stress and anxiety, allowing individuals to focus on safety and effective decision-making.
Customizable to needs: Emergency preparedness kits can be customized based on specific needs, accounting for different household sizes, unique medical requirements, and regional risks.
Versatility in emergency situations: These kits are designed to accommodate a variety of scenarios, including evacuation, sheltering in place, and being on the move. Versatility ensures readiness for these diverse situations.
Communication: In emergency situations, being able to communicate with emergency response teams is crucial. When landlines, cellular, and internet systems are down, it is critical to have an alternate communication method.
The findings from a
2020 US survey
showed that only 1 in 3 respondents had an emergency preparedness kit, with respondents being more likely to have one if they owned their own home, lived in the south or west, made over $125,000 a year, or had experienced a natural disaster in the past. Of those who had these kits, 95% included a flashlight with batteries, 85% included medical supplies, 80% included water, 69% included food, 61% included a radio, and 33% included household cleaning supplies.
CDC statistics
also showed that 48% of Americans do not have emergency supplies, and 52% do not have copies of crucial personal documents.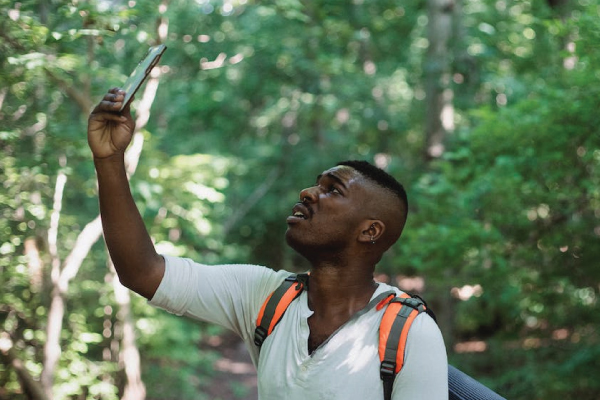 Incorporating SOS Satellite Devices
SOS satellite devices, such as the
Motorola Defy Satellite Link by Bullitt Group
, the
O-BOY satellite rescue watch
, and
SPOT satellite communication devices
, enhance the effectiveness of emergency preparedness kits.
These devices provide a lifeline in remote areas where traditional communication is unavailable. They enable distress signals to be transmitted, alerting responders to the need for emergency assistance. Satellite devices also offer accurate GPS tracking, ensuring that individuals and households can be located swiftly in emergency situations, even in areas with limited or no cell coverage. Additionally, SOS satellite devices establish a link to dedicated rescue services, streamlining the process of requesting emergency assistance and expediting rescue missions.
FocusPoint International Offerings
FocusPoint International plays a crucial role in supporting emergency preparedness efforts. With a global network of resources,
FocusPoint International
can offer valuable insights and support to individuals facing a diverse array of emergency situations. Additionally, FocusPoint International's
Overwatch x Rescue
plan provides SOS satellite and cellular device holders with 24/7 SOS alert monitoring by FocusPoint's Crisis Response Center, access to on-demand emergency assistance, and no-cost evacuations, covering a wide range of emergency and disaster circumstances. As individuals and households embrace the importance of emergency preparedness, FocusPoint International offers the expertise and support needed to navigate uncertainties.