Crisis Management
See what's trending in the crisis management industry
Travel Risk Management & Crisis Response
Countering Extremist Attackers
Randy Haight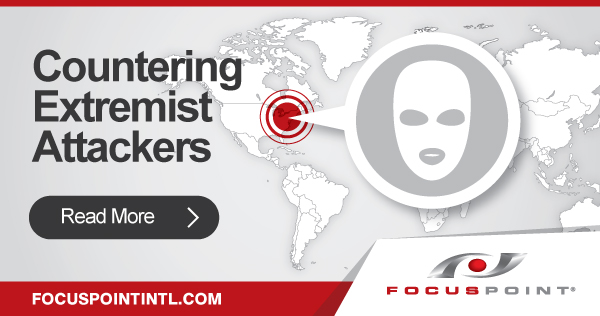 The recent vile murders at a Pittsburgh, Pennsylvania synagogue brought back a flood of emotions for me.
In 1999, I was the lead ATF Special Agent investigating the synagogue firebombing attacks in the Sacramento area. In the early morning hours of June 18, 1999, three synagogues were firebombed causing massive physical damage. The following week, a medical clinic was also firebombed in the same manner. Additionally, two gay men were brutally murdered, and their credit cards and other items were stolen.
Ultimately, two Northern California brothers who held very extreme beliefs were arrested (and convicted) after they attempted to pick up a large amount of ammunition that had been shipped to a private mail facility near Sacramento. Law enforcement had been tracking purchases made on the stolen credit cards and were waiting when the brothers came to pick up the ammunition and other supplies.
Alarmingly, after their arrest, law enforcement found a 'hit list' of prominent Jewish and community leaders in the Sacramento area that were the brothers' next targets. The list had the addresses of the synagogues as well as how many people could be found on the sidewalk going to and from services. Had they not been arrested, there is little doubt that the brothers would have moved forward with their plans.
Media reports over the past weekend suggest that the Tree of Life congregation in Pittsburgh had conducted a risk assessment and active shooter training that may have contributed to saving countless lives. The congregation had developed an emergency exit plan and had even reconfigured some doors so that they could be incorporated as emergency egress routes.
Active shooter events can happen anywhere; schools, malls, and concerts are all possible targets. Hope is not a strategy. Believing that if you don't rock the boat, you will be safe is ludicrous. Evil exists all around us, and I can tell you that most criminals are cowards. They prefer not to take on anyone who might fight back. They favor attacks on soft targets. They are not likely to attack a person or group if they appear prepared.
If your church, synagogue or business has not conducted a comprehensive risk assessment, you should do so. If your congregation or employees do not have active shooter training, consider doing this now. Do not fall victim to the naïve notion that 'it will not happen to us'.
Law enforcement, as well as reputable security consulting firms, can conduct a physical security assessment of your venue and make recommendations through the use of active and passive security counter-measures. They can develop an emergency evacuation plan for active shooter incidents and other emergencies. Finally, they can also offer active shooter training for congregants, employees, and others.
Our thoughts are with the people of Pittsburgh, the congregants of the Tree of Life synagogue and the first responders who bravely engaged the suspect.
And to my brother and sister Special Agents and Analysts of the ATF and FBI, thank you for what you did in 1999, and for all you do for this country every day. You know who you are.
http://www.focuspointintl.com/
http://www.focuspointintl.com/what-we-do/specialist-risk-consulting/